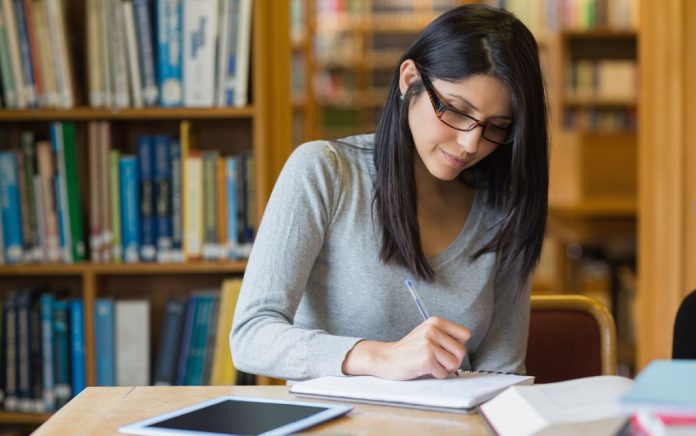 (HigherEducating.com) – Ah, college essays — one of the most hair-splitting aspects of the college application process. Wherever you end up attending school, there's a chance you may need to submit an essay with your application. If you're finding essays aren't your strong suit, that might sound a little daunting.
Luckily, college essays are easier than they sound if you know how to break them down into manageable steps. These three tips will help you streamline the essay writing process so you can attend your dream school.
Decide on a Topic
Most college essays are fairly open-ended, which gives you the opportunity to write about almost anything you want. So what do you want to write about?
Your best bet is to find a topic that's unique to your experience. Most colleges assign essays as part of the application so they can learn about you, your goals and what you can bring to the campus community. As a result, you may benefit from writing about a powerful learning experience or period of growth in your life. Telling a narrative rather than simply relaying facts is more likely to impress the admissions team and get you a one-way ticket to success.
Write Your First Draft
Once you have a topic in mind, it's time to start the writing process. The challenging part of this step is that there's no single solution that works for everyone. It's better to experiment with different strategies and find out what works for you.
For instance, some people like to make an outline of their essay on paper before writing it. This can be a great way to focus your paper and ensure it has a logical structure (including a beginning, a middle and an ending). Other people prefer to simply write whatever comes out of their heads and then make edits later.
Most college essays are only about 250-650 words long, so you have plenty of flexibility. You can feel free to write whatever comes naturally to you as long as it's appropriate and meaningful.
Edit, Edit, Edit
The last step in the essay writing process is to edit the project. Editing usually involves checking for grammar and spelling, as well as making sure your paragraphs are accurate, engaging and structurally sound.
We recommend writing your essay early and then waiting at least a day before returning to edit it. This will allow you to look at the words with fresh eyes, and reading out loud can help you catch tiny mistakes that you might not otherwise notice. You may also benefit from having another person read the essay — a friend, family member or acquaintance you trust to provide honest feedback.
Writing college essays is as easy as 1, 2, 3 once you have a plan, and you don't have to do it alone. There are plenty of ideas and resources out there to help you get started. With a little perseverance and creativity, you can write a paper that you and the admissions team will be proud of.
~Here's to Your Success!
Copyright 2020, HigherEducating.com