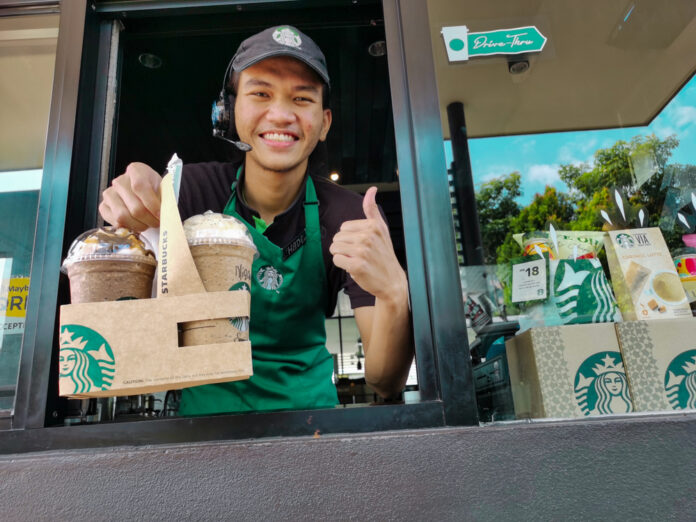 Ready to go back to school? Your employer could be the key to helping you pay for your college tuition! Many companies offer tuition reimbursement programs, so don't miss out on this opportunity to further your education. Are you ready to take your schooling to the next level? Invest in yourself and your future and unlock the door to success.
What is tuition reimbursement?
These programs are typically offered to employees who have been with the company for a certain length of time, or for those who have taken on certain roles or responsibilities. In some cases, companies may provide tuition reimbursement for college courses that are relevant to the employee's current job or for classes taken to help them advance in their career. In other cases, employers may provide tuition reimbursement for any college course that the employee is taking.
Tuition reimbursement programs are often part of an employer's overall benefits package, and are designed to help employees develop their skills and knowledge to better serve the company.
In addition to tuition reimbursement, some employers also offer other forms of educational assistance, such as mentoring programs and access to online learning resources. By providing these benefits, employers are able to attract and retain talented employees, while also helping to advance their careers.



Which employers pay for college tuition?
Employers that commonly offer tuition reimbursement include large companies such as Amazon, Starbucks, and McDonald's, as well as government agencies and nonprofits.
1. Amazon
Amazon has recently declared that they will be providing free college tuition to their employees enrolled in colleges and universities across the United States. To be eligible, an employee must have worked at the company for at least 90 days.
The reimbursement given per year may reach up to $5,250 for full-time workers and $2,625 for part-time workers. These funds assist in covering tuition fees, books, and other educational expenses. For those without a secondary education degree, Onsego offers online GED prep classes that can help them obtain the credential in 1-2 months. The Career Choice Program, offered in various states, allows Amazon workers to earn qualifications and certifications, with Amazon covering the costs. The company has collaborated with more than 180 colleges and universities nationwide to give their employees this opportunity.
2. Starbucks
Starbucks has created the Starbucks College Achievement Plan (SCAP) to offer tuition reimbursement to its employees attending Arizona State University's online college program. This program pays for 100% of the tuition for workers who are seeking a four-year bachelor's degree. The coffee chain has committed to helping 25,000 of its employees graduate by 2025. ASU Online is currently the only partner college and students are only able to participate through this program. It is ranked as one of the best online bachelor's degree programs in the U.S., with over 100 degree programs to choose from, such as information technology, engineering, computer science, business, law and more.
3. McDonald's
McDonald's provides educational assistance to qualified staff through their "Archways to Opportunity" program. Workers that are part of this program have access to mentors who can help them with their educational and professional goals.
The tuition assistance program is applicable to both on-site and online courses that have obtained accreditation. However, the tuition reimbursement is only available to certain positions. To become eligible for these benefits as a part-time employee, one has to have worked for McDonald's for at least 90 days.
Work-Study Programs
Although it's helpful to receive educational benefits while working at companies like these, they're not your only options. Sometimes, you don't have to look any farther than your college campus to find jobs offering tuition reimbursement. Work-study programs are a great way to find a job that fits your student lifestyle and academic goals. Many college campuses offer work-study jobs, which are part-time jobs that are specifically designed for students. They often connect you more deeply with staff and faculty that are invaluable to your future career network. 
These jobs often provide students with flexible hours, competitive wages, and the chance to gain valuable work experience. Researching work-study opportunities can help you find a job that meets your needs and allows you to pursue your educational goals.
Each school varies on the positions that they offer and the benefits that come with each position. Speak with your academic advisor to explore opportunities you may have to get a degree for free! Military Tuition Assistance
If you are a member of the military, you may be eligible for tuition assistance. There are a variety of tuition assistance programs available to active duty service members, including the Montgomery GI Bill, the Post-9/11 GI Bill, and the Reserve Educational Assistance Program (REAP). Each program has different eligibility requirements, so it is important to research the requirements and benefits of each before applying. Additionally, some military branches have their own tuition assistance programs that you may qualify for. To apply for tuition assistance, contact your local military education office for more information.
Don't Pay For Your College Tuition!
Let employer tuition discounts work for you! With lower tuition costs, you can get the education you need to move ahead in your career. Take advantage now and get the education you deserve! For more college advice, check out our article Top Online Schools For Business Majors.