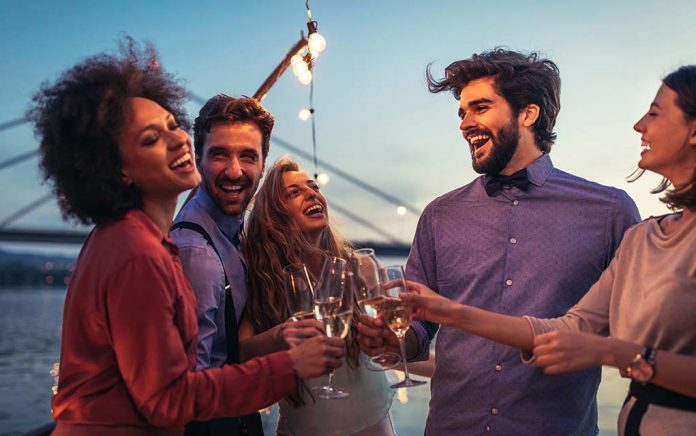 College enrollment for 2018 was down nearly 1.3 percent over the previous year. The losses were mostly seen in the over 24 age group, which is due, in part, to people turning away from traditional four-year colleges to embrace the trades. What's the allure? Just take a look at how much you can make without a degree!
Quick Read:
You don't need a four-year degree to get a high-paying job. According to the
Bureau of Labor and Statistics (BLS)
, there are dozens of jobs that will pay you well for going to trade school for a specialized associate's degree or even learning on the job. Some are being a commercial pilot, radiation therapist and dental hygienist but there are many more. Is your dream job on the list?
Wow! Look at How Much Money You Can Make Without a Degree.
10 High-Paying Career Options
According to the Bureau of Labor Statistics, there are numerous high-paying jobs that you can get without a degree. In order to be considered for this list, jobs had to pay more than the annual mean wage for all occupations, which is $50,000. Is your dream job on the list?
Air Traffic Controller – Paying a whopping median annual wage of just above $120,000, air traffic controllers top our list. To get this job, you have to complete a two-year program with the Air Traffic Collegiate Training Initiative. Military experience may be a plus.
Commercial Pilot – If you'd rather be flying, you can get a job as a commercial pilot and earn a median salary of $111,000. To do this job, you must have a high-school diploma or equivalent as well as a commercial pilot's license. Some airlines require more formal education.
Funeral Service Manager – As a funeral service manager, you will plan, direct and coordinate the services or resources of a funeral home. You can expect to make a median salary of just over $93,000. To get this job, you must have an associate's degree in mortuary science and pass a state licensing exam.
Nuclear Technician – Nuclear technicians earn a median annual wage of $80,000. While there is extensive on-the-job training involved, you can usually get your foot in the door with an associate's degree in a related science field.
Radiation Therapist – If you have a strong desire to help people, you may want to consider administering radiation treatments as a radiation therapist. Therapists earn about $80,000 and must have an associate's degree in radiation therapy.
Nuclear Medicine Technologist – Earning a little over $73,000, nuclear medicine technologists administer radioactive drugs before performing diagnostic tests, such as x-rays. To get this job, you need an associate's degree from an accredited nuclear medicine technology program.
Dental Hygienist – As a dental hygienist, you can expect to earn a median salary of approximately $73,000. To qualify, you need an associate's degree in dental hygiene.
Web Developer – Web developers earn a median salary of $67,000. To keep up, they do need to pursue ongoing education in the field. Web developers usually need an associate's degree in web design to get started.
Diagnostic Medical Sonographer – Earning a median salary of nearly $66,000, diagnostic medical sonographers must have an associate's degree in sonography from a program accredited by the Commission on Accreditation of Allied Health Education Programs.
First-Line Supervisor – First-line supervisors in production and manufacturing can earn a mean wage of $64,000 without a degree. On-the-job training and experience is a must.
As you can see, there are many jobs that will pay you well even if you don't have a degree. The key is to get specialized training or hit up the local community college or trade school for an associate's degree in the field. Now go grab those bucks.