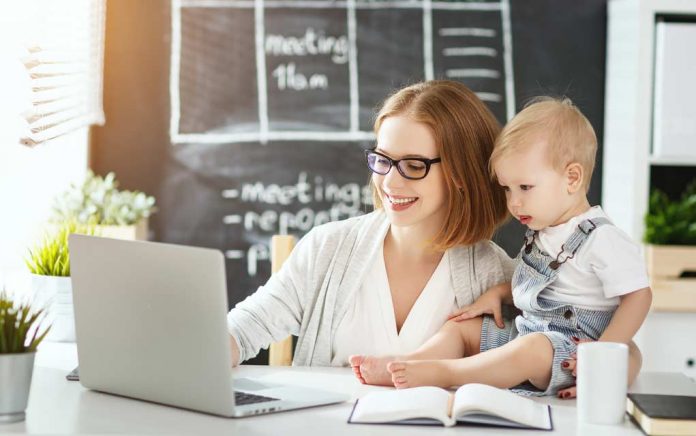 Endless responsibilities can make the idea of higher education as a single mother feel impossible. Moms have to secure child care during classes, find time to study, and still manage to financially survive while paying for tuition. If you're in this situation, or you know someone who is, take heart; there is hope. It's possible to pay for college as a single mom without stressing yourself out to the max. We'll teach you!
Quick Read:
Are you a single mother looking to advance your education, but money just isn't easy to come by? Loans aren't your only option; grants, scholarships and financial aid programs specifically created to help single mothers may help. We'll review your options for targeted scholarships, funding, and assistance that can help you secure your future and achieve your dreams in this guide.
These Top Resources Help Single Moms Just Like You Fund Better Futures.
Federal Grants
The Federal Government issues more grants than any other institution, so this should be the first stop for moms who need financial aid. Options from the government include Pell Grants, Federal Supplemental Educational Opportunity Grants, and the Academic Competitiveness Grant. Get started and see if you qualify by completing the Free Application for Federal Student Aid (FAFSA).
State Grants
Most states also offer grants. While they are all needs-based, most reserve additional funds for the most disadvantaged students, and this includes single moms. Some use your FAFSA application to determine eligibility, while others may ask you to fill out additional information to see how they can help. Grants and opportunities vary widely based on the state, but are almost always worth investigating. Consult your individual state's department of higher education for specifics about grant programs.
Executive Women International Scholarship (EWI)
EWI offers the Adult Students in Scholastic Transition Scholarship (ASIST) for single moms facing financial strain who want to improve their lives through education. This organization awards more than $200,000 in college funding to American students every single year. To qualify, you must first apply through local chapter; if you "win" a spot, you'll be entered into a qualification round at the corporate level. Corporate-level scholarships are sponsored by businesses and range from $2,000 to $10,000.
The Patsy Takemoto Mink Education Foundation
The Patsy Takemoto Mink Education Foundation offers scholarship awards to low-income mothers in order to assist with living or school expenses while attending college. If you are at least 17 years old, have an income under $20,000, and are a parent (single or otherwise), you may be able to receive funding. Awards apply to most secondary education levels, including vocational school, and range as high as $5,000.
The Live Your Dream Awards Program
The Live Your Dream Awards Program scholarships are for single moms who are in the most difficult situations: poverty, domestic violence, or even overcoming drug and alcohol abuse. Local award winners may receive between $3,000 and $5,000 at a time, while regional winners receive up to $10,000 if selected.
The Shawn Carter Foundation
The Shawn Carter Foundation serves moms in economic hardships by offering funding for books, lab fees, food, travel and other education-related expenses. They only accept applications from students younger than 25, who are either currently in school or will be attending school in the same year, with a minimum GPA of 2.0 or better. Apply at this link between April 1st and April 30th to qualify.
When it comes to finding funding, the best options for single moms are options with funding for survival and tuition. Federal and state grants offer the best opportunity and biggest return on your efforts, but don't be afraid to check with private foundations and even business-funded scholarships. Apply for everything you qualify for — the worst they can say is "no."