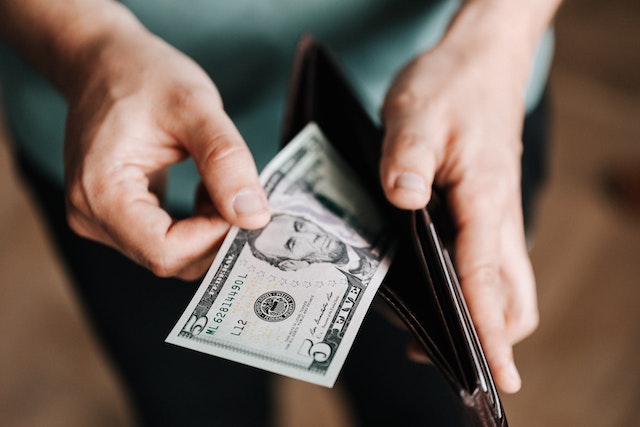 You know the feeling: You check your bank account and you're shocked. You start to wonder if you got robbed because the number is so much smaller than the last time you checked. How in the world did that happen? Most likely, you weren't robbed. You're actually just spending too much money on unnecessary things! 
Expenses tend to pile up without you even realizing it. Before you know it, your bank account is running dry. It's about time you got to the bottom of the things you're paying way too much for.
Subscriptions
One of the biggest unrecognized expenses is how much you spend on subscriptions that you don't even use. Think about how many subscriptions you signed up for just to get that incredible one-time deal but forgot to cancel. How many subscriptions are eating their way through the cash in your bank account?
Rocket Money, known initially as Truebill, is one of the best tools for helping you save money on subscriptions. You can track all of your subscriptions on the app so you can manage them or cancel them if needed. 
Another incredible bonus to using this service is that they use bill negotiation services. This means that Rocket Money will negotiate the lowest prices for your bills by using the app. 
Getting an app like this to keep you in the loop with your finances is extremely helpful for your bank account. Now you won't be blind to the money coming out of your account from subscriptions you forgot about.
Impulse Buys
It's so hard to say no to something when it's right in front of you, especially when it's cheap. Eating out sounds good when you're out of the house and hungry, but is it good for your wallet? Eating out often, even inexpensive fast food, adds up quickly.
Coffee is another expense to keep an eye out for. That $5 latte doesn't seem like much in the moment. However, buying that same latte even just once a week adds up to $260 a year!
Set up some boundaries for yourself when it comes to spending money outside of your house. Impulse buying is truly your savings account's downfall. 
Save a certain amount a week for eating out or focus on packing lunch as much as possible. You'll see the fruit of these helpful habits in no time.
Lack of a Budget
Then there's the issue of not having a budget. Whether it's a detailed spreadsheet or just a few spending rules, budgets are important to keep your bank account afloat.
You know yourself best. What are your weaknesses when it comes to spending? Where do you find yourself needlessly blowing cash?
You must tailor your budget to your needs. Maybe it's time to set up a few rules for your spending habits to have more accountability.
For example, the next time you see something online that you want to buy, bookmark it. Don't buy it right away. Then you can know if you really want it based on how much you think about it in the coming days.
Setting up little rules like this can go a long way in your money-saving journey. You'll be shocked at how much money you'll save just by sticking to a few limitations in your spending.
You got this!
Saving money can feel daunting, but being cautious of how you spend it in little ways makes it much more manageable. Spending a little bit here and there can add up quickly. By setting up a few boundaries for your spending habits, you'll see how you've been spending too much money.