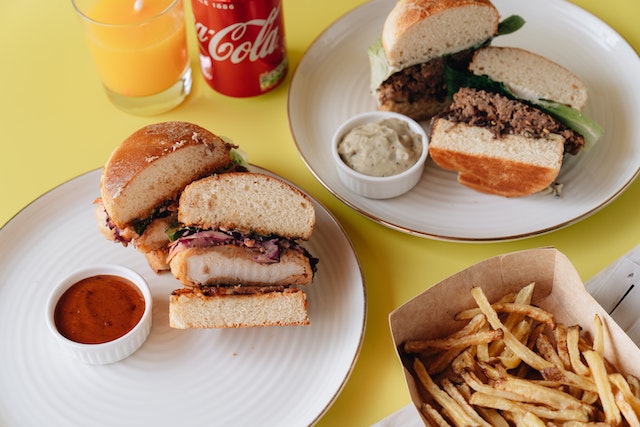 It doesn't matter if you're filthy rich or painfully broke- free food is always a blessing. And as it turns out, there's a lot more free meals out there than you may realize.
Tons of apps offer rewards that you wouldn't believe. Check out this list of sit-down restaurants, fast food places, and drink spots to get you free food.
Apps & Rewards
Apps put you on the fast track to redeemable rewards. Tons of restaurants already have an app set up that you may not even know about. Most of them work the same way- the more you buy, the more points you rack up. 
On top of that you also get birthday rewards, random free or discounted gifts, and deals that are exclusive to app members. And here's a pro tip: Download all of these apps and sign up before your  birthday so you reap all the birthday rewards. Take your friends on a restaurant crawl with you and at a birthday buffet of all your favorite foods FOR FREE.
With that being said, here are some of the apps that get you free stuff!
Fast Food
Auntie Anne's

– You can get a free pretzel as soon as you sign up.

Chick-fil-a

– The Chick-fil-a app is one of the best. Not only do you get points, but you also get free rewards randomly, just because!

Dominos

– Dominos has a punch card kind of reward deal where you can  get a free medium two-topping pizza after 6 $10+ orders.

Burger King

– This app offers food coupons for pretty much everything you can think of. 

Krispy Kreme

– Even before you rack up points in the app, you can go grab yourself a free donut just for signing up!
Restaurants
BJ's-

Signing up for BJ's app gets you a free pizookie with your next meal.

Buffalo Wild Wings

– It's not hard to rack up points in this app… get 100 points by purchasing $10 0r more worth of food!

Denny's- You can get a free grand slam breakfast on your birthday. You'll also get 20% off your next meal.
Panera

– Panera has so many options to save money and get points. Start taking advantage of just one of their deals and promotions by signing up in the app.
Drinks
Dunkin Donuts

– Signing up gets you a free beverage. Then you can build up points, cash in rewards, and get those birthday perks.
Starbucks

– Not only do you get a birthday reward and first knowledge of all of their promotions, but you get to rack up stars. They use stars for their point system so that you can get a ton of different options for free gifts!

Jamba Juice

– Activating your Jamba Juice account will get you $3 off your next order and tons of discounts after that.
Food Delivery Apps
Apps like DoorDash, Grubhub, and Postmates also offer deals. If you sign up for these companies for your next food delivery, enjoy great discounts on your first few orders. 
Many of these food delivery apps offer free delivery and incredible deals. For example, DashPass Student is an incredible option for you if you're a student. Save 10% on every single order, get $0 delivery fees, get credit back, and exclusive deals for only $5  a month. 
Steal all the deals!
Now it's your turn… go, go, go! Download all the apps that your phone storage will allow, turn on those notifications, and most importantly–don't forget to use the app when you buy food.
The apps make things like ordering food, getting curbside pickup, gaining points, and receiving free rewards so much easier. Why wouldn't you sign up? Take advantage of the tools that get you free food!