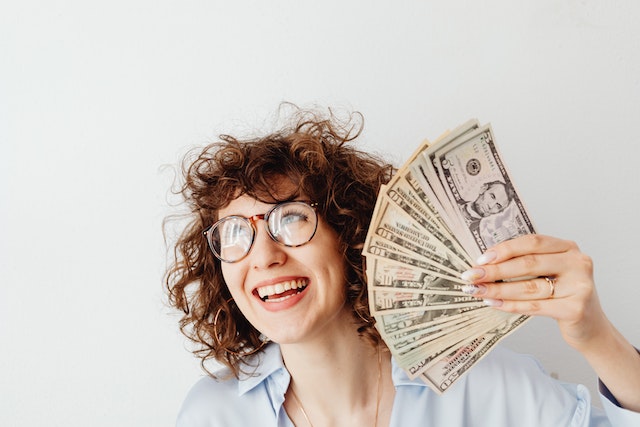 Everything is so expensive these days. It seems like there's not enough money coming in to justify all the money going out. You wish you could just find free money lying around.
Well, turns out you can! There are a few ways you can pick up some free cash. Keep them in mind…you never know how much money you could gain from these tips.
Passive Cash
Shop and earn.
There are a few browser extensions that allow you to rack up points for shopping online. They even offer discounts for what you're shopping for that the store might not provide. If you already buy things online, why not add these extensions so you can get cash back? 
Play some games.
There are a couple of ways you can make money from playing games. Video games are the quickest way to make money. You can get paid to live stream, review games, or test new games. 
You could also get some income from playing games right on your phone. Many apps are looking for people to test out their games, but these apps help you find free money easily. You can compete to win cash prizes on a ton of different apps, so get playing!
Listen to some music.
What's better than listening to music you love and getting paid to do it? There are a ton of sites that pay you to listen to and review certain songs. You don't need any specific qualifications, just a ready ear!
Hacks
Refer your friends.
A lot of companies will give you discounts for referring your friends, but did you know you can get cash too? There are companies that pay you to spread the word about their products or services.
Join investment apps.
If you're interested in investing, there are plenty of apps that offer deals. You can get a handful of free stocks just by signing up.
Check your credit card information.
Many credit cards offer bonuses, credit, and cash-back on things you wouldn't even think about. Call your credit card company or read up on your terms to see what rewards you can earn from using it.
Side Hustles
Although this kind of money isn't just handed to you, it is extremely easy to get your hands on. Here are a few side hustles that will hand you money from doing simple things.
Mock Trials
One easy way to get money is by participating in mock trials on websites like Ejury.com. You can get about $5-$10 per case just by watching mock trials. If you're interested in law, this is a great way to learn more and get paid for it!
Focus Groups
Another super easy way to get money that you may even find fun is joining certain focus groups. There are even a ton of focus groups online that you can get paid to participate in. 
Complete Surveys
There are loads of websites that allow you to take surveys for money. It might be a little time-consuming, but some people make good money on this side gig. 
Start earning now!
It's not difficult to find free money in little ways. Some of them may seem silly or not worth it. But think about how much you could get just doing the things you already do all the time!
These small tools and tricks to get cash add up over time. Sign up for some browser extensions, download some apps, listen to some music, and join groups or organizations to get some easy cash. You never know how much you could get by starting your search for free money today.