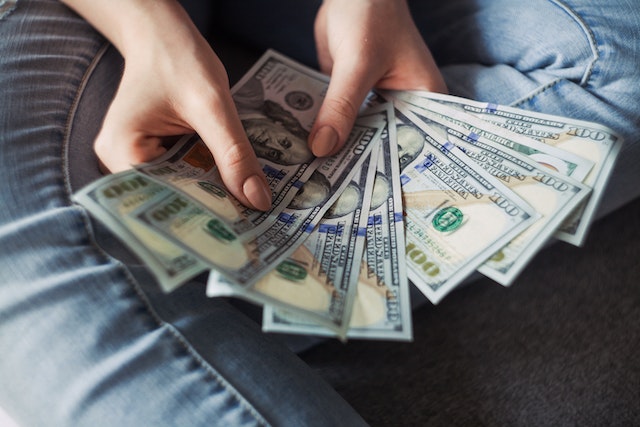 There are tons of ways to make money on the side. A great way to build your side gig and get that extra cash is through eBay. If you're a wannabe small business owner, this is your sign to make money on eBay!
What is eBay for?
eBay is kind of like an online market where small businesses can set up shop. Many people use eBay to sell their own handmade creations or resell items. If you have a hobby that can bring in some cash, start considering setting up your eBay shop.
It's not difficult to make money on eBay. In fact, the average eBay seller makes about $37,000 a year from that side gig alone. 
What can you sell on eBay?
Many of the top-selling items on eBay consist of clothing, beauty and health products, electronics, and accessories for everything you can think of. Consider some of your favorite hobbies and what you can see yourself selling.
Are you the crafty type? Try finding something you think the world needs more of and make it from scratch. Create your own practical masterpiece and offer it to the world.
Or maybe you are trying to avoid the DIY life. In this case, you may be more interested in reselling thrifted finds. Create your own online boutique filled with the best thrifted items. 
What is good about selling on eBay?
eBay excels in multiple areas so that its shoppers and sellers can participate with ease. If you choose to sell on eBay specifically, your business is already on the path to thriving!
Audience
eBay has 159 million users so you can get a lot of opportunities for traffic on your page. This online store allows for much more selling opportunities than most pop-up shops, stores, or vendor fairs would get you.
Protection
Another great piece is the protection you get as both a buyer and a seller on eBay. Anything that allows people to sell things indirectly is going to allow for scams. Although the opportunity for scamming is unavoidable, eBay prioritizes customer service and enforces protection rules for your safety.
Support for Small Businesses
Supporting small businesses is such an important piece in economic health. eBay is a great place to do so. You are supported as a small business owner and promoted by having your "storefront" on this website.
Fees
eBay has lower fees than most online marketplaces. Although fees are a given, eBay offers a conservative amount in comparison. This is a huge bonus, especially because you get all of the other benefits that eBay offers its sellers for these low fees.
How do you gain a following?
While you consider what you want to sell on eBay, make sure it's something that people will want or need. The majority of items sold on eBay are found by someone using the search bar to find what they need. This means your item has to be in somewhat of a demand and worded properly to get the most traffic.
Marketing is another large piece of selling on eBay. How do you plan to get your name out there? It might be smart to consider being active on social media or even at vendor fairs in your area.
Start today!
Don't put off your ideas for a small business any longer. Build up your business now on eBay and see what happens. You never know what could happen.
It doesn't have to be hard to make money on eBay. All it takes is some passion, a little hard work, and some marketing your product. Just find something that you love and pursue it!