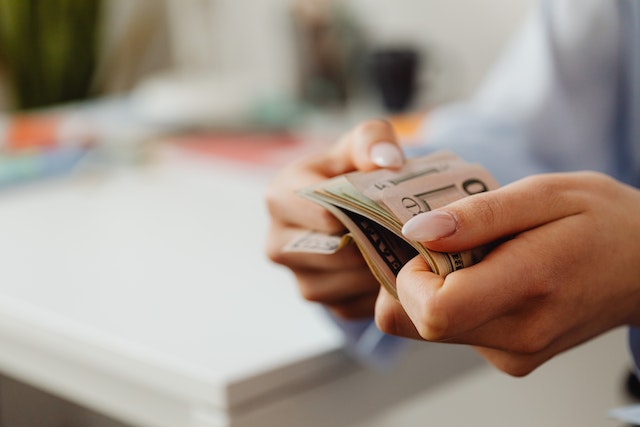 Paying for school is a lot to worry about. It's nearly impossible to get through it without being able to get a grant or two. There are plenty of grants out there, but sometimes it can feel extremely difficult to find them.
How do you keep up with the costs of a degree? Where do you even begin?
Why You Should Find Grants
College tuition costs can reach up to $200,000+ for the four years it takes to get a Bachelor's degree. That's insane. Do you think you can pay all of that by yourself?
Thinking about the financial weight of deciding to go to college is too much to bear on your own. You're probably going to need some help- that's what grants are for.
If you choose to get a grant, you're basically saying yes to free money. The government and a variety of other organizations want to see you succeed in the professional world. In a way, offering you grant money is kind of like investing in the country's future economy–YOU!
How to Get Grants
If you haven't heard it before, you'll hear it plenty from now on–FAFSA will be your best friend all through college. 
FAFSA is the form you fill out to apply for grants from the government. This is the easiest, most trustworthy, and most efficient way to get money for school.
Once you fill out this form, you will be given a certain amount of money based on your income and family situation. Can't be much easier than that.
Grants Vs. Scholarships
You may not know that grants and scholarships are two completely different things. The main difference is that scholarships are based on merit and grants are based on need.
If you're in need of money, grants are the very first place to start. Document your family income carefully and send it in to get the most out of a grant that you can get. 
However, even the most money from a grant may not be enough to pay for your tuition. Don't be discouraged…you're not alone and there are many other tools to help you get money for school. You might want to look into scholarships if you're in need of some extra savings. 
Search For Scholarships
Not all scholarships are awarded based on academic success. There are tons of awards for nearly anything you can think of. There are even rewards for silly things like being a redhead or being tall.
Many of these require essays. It's important to weigh how worth it a scholarship is to you. You don't want to spend days or weeks working on a scholarship that won't offer you much money at all.
Work efficiently by deciding to pursue the rewards you're likely to win and make a plan to get as many as possible! Treat it like it's your part-time job now so you don't have to overwork yourself when you get to college.
Think Ahead!
School has enough stress of its own. There's no reason to put all of the financial stress on yourself alone when there are so many resources to help you. 
Put these resources to work by searching and applying for grants as soon as possible. You never know how much of your college tuition could be paid for unless you reach for all these grants now. That way when you're waist-deep in assignments, you won't have to worry about money issues. 
Your college career should be spent learning and growing, not stressing over finances every waking moment. Go get a grant and let the stress melt away!