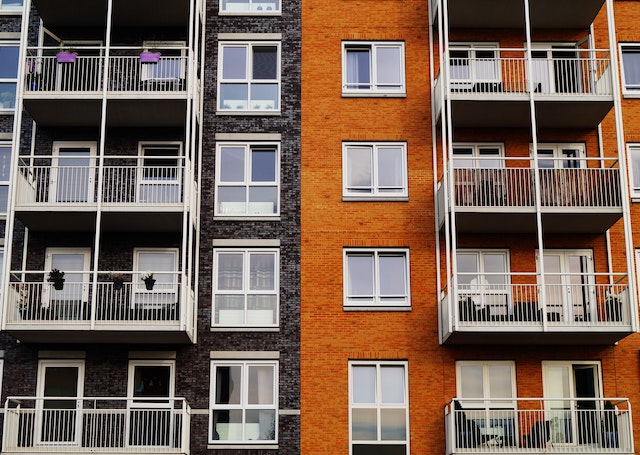 School costs so much money on its own. But despite the hefty price tag, it also opens up opportunities for making more money in the future. While you're in school, you need to find cheap housing and budget hacks that cut your costs until you get to that point of progress.
What happens when you need to scrape together the cash for rent while you're going back to school? There has to be a better way to find affordable places to live!
If you're house-hunting on a tight student budget, look no further. Keep reading to discover everything you need to know about affordable living options.
Here is your ultimate guide to finding cheap housing…
Housing Assistance
For low income families, there is government-funded housing assistance available. For those balancing both school bills and family life, housing assistance is especially helpful.
Housing Choice Voucher Program was developed by the Department of Housing and Urban Development (HUD). Alternatively, it is referred to as "Section 8". A housing choice voucher is offered to eligible individuals under this assistance option.
There are four eligibility requirements for this Section 8 assistance program that determine whether a person qualifies for assistance. If you are thinking of applying for Section 8 assistance, you need to determine if you are eligible. A Section 8 voucher may not be available to someone who does not meet all four eligibility requirements.
What is Section 8 Housing?
Low-income individuals and households can benefit from this program. It's typically recommended by financial experts that you should pay no more than 30% of your income for your housing. Section 8 housing allows this percentage to apply to lower incomes that might not otherwise afford the full amount of rent.
There are three major types of low income: low income, very low income, and extremely low income. The Section 8 Program prioritizes households with extremely low incomes. The need is greatest among those who fall under this income level category and need cheap housing to stay afloat.
The next priority goes to very low income households, and the last priority is low-income households. The extremely low income category is the one that needs the most assistance, despite the fact that all categories require assistance.
Finding Your Eligibility
To find out whether or not you're eligible for government assistance, you'll need to figure out just how much you're making. There are different income percentages that help you rank your earnings in comparison to your local area.
If you fall into the low income category, you make about 80% of the median income in your area. Very low income falls at about 50% of your area's typical earnings. To be eligible for assistance under the extremely low income category, you would need to make a maximum of 30% of your area's median.
How To Calculate Income Level
Your local Public Housing Agency, or PHA, will need to confirm your income when reviewing your application for this cheap housing. Verifying your income requires them to look at the sources of your income. Your earnings, tips, paid overtime, and commissions might all be considered.
In addition, your assets, retirement funds, unemployment, and child support payments are also viable to determine eligibility. During the application process, your local PHA will inform you of the specific information they need.
Eligibility From Family Status
Are you responsible for multiple children? Does your elderly mother live with you as her caretaker? Families also receive additional assistance to help take care of dependents.
A family's size also plays a significant role when it comes to determining income level. An individual earning $25,000 per year will have a more stable financial position than a four-member household earning the same amount. Every local PHA has the autonomy to define what qualifies as a "family" so that proper assistance can be distributed.
Don't Forget These Documents!
There's some careful documentation that you'll need to keep in order to determine your Section 8 eligibility. Here are some examples:
Housing History
Your eviction history is also an important factor to consider when determining your eligibility for Section 8. Having access to this cheap housing may not be available to those who:
Experienced eviction from a housing unit within three years due to drug-related crimes
Served a conviction for producing methamphetamine in an assisted housing project
Proper Identification
In order to qualify for HUD assistance, you must be an American citizen or an immigrant with an eligible immigration status. Depending on your citizenship status, the process will differ. You will need to provide your social security number if you are an American citizen. If you have an eligible immigration status, you will be required to provide the documents that your local PHA needs. Documents such as your passport and immigration paperwork are all necessary.
Depending on your state, you will need to submit different documents. However, you should typically provide the following information:
A copy of each household member's birth certificate
Household social security cards for all members
An official driver's license
A photo ID issued by the state or another government agency
An international passport (if you are not an American citizen)
Documents that prove your immigration status (if you are an alien or immigrant)
Verification of immigrant status (if applicable)
Verification of income, such as pay stubs, tax documents, and bank statements
Documentation of disability, such as medical records (if applicable)
How Can You Apply?
Start the application process with your local Public Housing Authority. Upon determining your eligibility, the Program can provide the necessary application documents. It costs nothing to apply!
Depending on your area, you might be able to fill it out online, by mail, or in person. You should fill out the application honestly and accurately. Incomplete or incorrect information can result in a delay or rejection of your application.
You will need to follow the PHA's instructions once you have completed the application. Don't forget to submit your application by the deadline!
The processing time varies, but it usually takes a couple of months. As soon as your application is processed, you will either receive approval or rejection. In the event that your application is approved, you will likely be put on a waiting list.
You could also be rejected by the Program. You can get more information from your local PHA if your application is rejected and you have questions. Even if you disagree with the decision, you have the right to appeal. This would give you another shot at Section 8 Housing.
For more advice on financial relief, check out our article 5 Ways To Make Money In Your Spare Time.