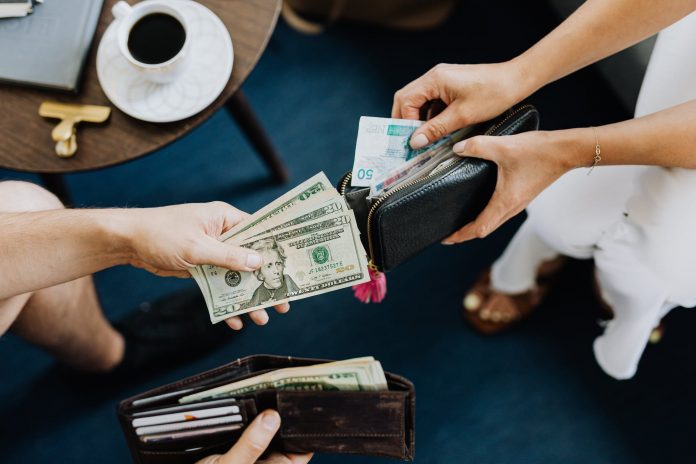 Today having postsecondary education is vital to having the life you want, but finding ways to finance that goal can feel overwhelming. In 2020 the total outstanding student loan debt was $1.57 trillion between 165.2 million accounts. The five programs we have found for you can get you into the school of your dreams for free.
Corporate Tuition Reimbursement
Corporate tuition reimbursement is a benefit that many companies offer.  Amazon, Ford, Wells Fargo, and even McDonald's have resources available for furthering your education. The program allows employers to help pay for an employee's degree or continuing education courses as long as employees meet specific guidelines. Employers often offer this perk, just like healthcare insurance, 401(k) plans, and child care assistance programs.
The requirements and eligibility vary by company, but applicants may need to maintain a certain GPA or take courses specific to their field of work. They may also be required to remain employed at the company for a set period. 
Grants and Scholarships
Grant money is available to qualified students who aren't required to pay them back. Students have a large pool of available grants designed to benefit every type of student and many different curricula. Large institutions like the federal government offer various grants, such as the Free Application for Federal Student Aid or FAFSA program. Scholarships are similar as they don't require repayment but are usually awarded based on merit, while grants are often based on financial need.
Finding grants and scholarships has become much easier with the vast resources of the internet. Pell Grants, state-sponsored grants, college-based grants, and even career-specific grants can easily be found online. There are also lists of scholarships that you can apply for, which are updated frequently.  
No Loan Colleges
Student loans are a familiar and common way to pay for college, but many schools have instituted "no-loan" financial aid policies.  These schools use a need-based financial aid system in which applicants must meet a financial need requirement to receive grants and other programs. Some schools assess the applicant's yearly family income to determine need.  If you apply for aid and meet the criteria, you won't be required to take out loans to meet that need. 
The applicants that will benefit the most from schools with this policy will be those with a low to middle-income family and a clear inability to pay the entire cost of college out of pocket. Many of the schools that provide this policy are typically well-known institutions. While the elite schools have a higher cost of attendance, they can offer generous aid.
Work-Study Job 
The Federal Work-Study Program provides part-time employment for undergraduate and graduate students that have financial needs. It helps those enrolled make money to pay for education expenses. Work related to the course of study and community service work is encouraged. This program is open to full-time and part-time students that are attending participating schools.
Students may have to work for the school or off-campus with a public agency or a private nonprofit organization. Some schools have agreements with private for-profit employers, but these jobs must be relevant to the course study. Regardless of the employer, the amount earned can't exceed the total Federal Work-Study award. 
Crowdsource Funding
Students can have payments directly paid to the school from friends, family, and strangers to help with furthering their education. These payments do not count as a gift for tax purposes but may impact eligibility in need-based financial aid programs. A contribution to the student's 529 college savings plan may be a better choice for donations to students.