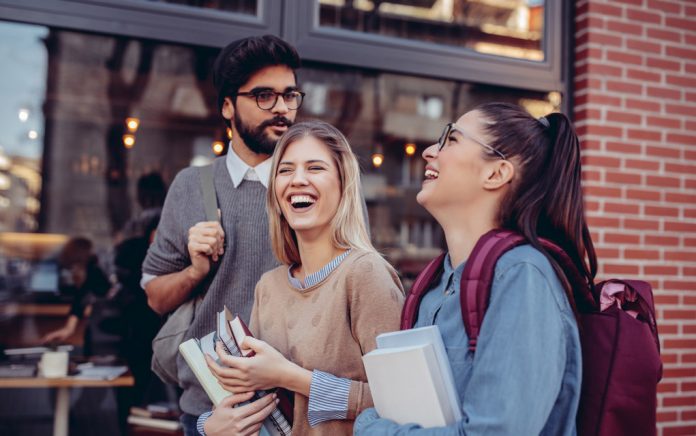 Whether you study online or in a brick and mortar school, secondary education can be hard on your wallet. First, there's tuition – then books and living expenses. You may even need to pay for special equipment or tools. Working through college is a fantastic way to lighten the load, but it's important to work the right job. These easy-to-enter fields help you generate cash without feeling overwhelmed.
Quick Read:
Most college students need to work, whether full-time or part-time. The good news is that there are some great online job opportunities that will help you to earn a decent wage while helping you to build your resume – all with the flexibility to work around your class schedule.
Want to Make Money? These Jobs are Perfect for College Students.
Most college students will need to work, whether they're living on campus or going to school online. Some need a little spending money, while others need to supplement financial aid to meet their living expenses. No matter what your situation, you may find it helpful to find an online job–not just for the flexibility, but to show some experience that will enhance your job prospects once you've completed your career program.
Online Tutoring
Most online tutoring sites will require you to have a certain number of college credits before you can apply, but the flexibility of online tutoring will ensure you can work while keeping up with your studies. You'll likely have to take some tests specific to the tutoring site you'd like to work for, and then you will work with your students via text or video chat. Tutoring takes skill and intelligence and would look great on any resume–especially if you hope to teach in any capacity in the future.
Virtual Assistants
Virtual assistants do administrative tasks not similar to what secretaries and administrative assistants do in office settings. The tasks you are asked to complete vary depending on what individual or company you decide to work for, but can include anything from filtering emails and replies to screening phone calls, creating documents, data entry, and even invoicing and bill paying. No matter what your roles, the organizational and communication skills you'll need to get the job done as a virtual assistant will look great on your future resume.
Freelance Writing
Are you good with words? You may find you can make quite a bit of money as a freelance writer. A lot of agencies, small businesses, and bloggers need help writing fresh articles, blog posts, and other forms of copy. You have the freedom to set your own work hours, and the pay varies depending on the type of project you are working on. Sites like Upwork are great places to start. As your business grows, so will your ability to land referrals and new clients via word of mouth and your own advertising.
While there are a ton of less-than-stellar jobs online (stay away from survey sites and research studies), there are some great opportunities out there as well. You'll be able to earn a decent wage while working around your school schedule and adding solid professional experience to your resume.