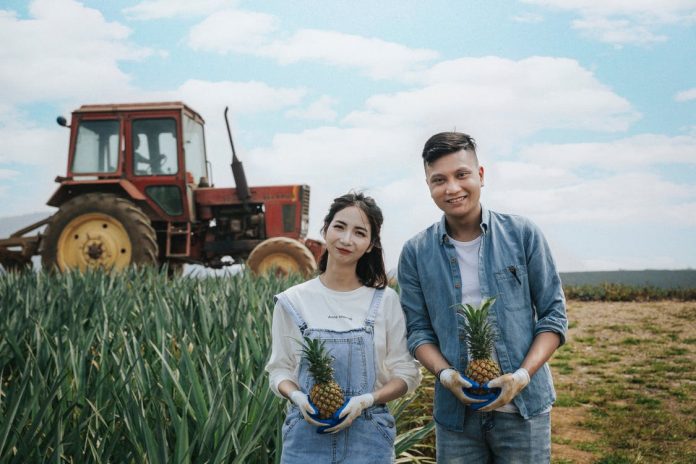 Having a degree in agriculture can open the door to jobs that are fulfilling and lucrative. In recent years colleges have reported higher enrollment in ag degrees, with jobs that continue to increase salary and offer careers nearly anywhere in the country.
Finding the right job for you might seem difficult, but out of the dozens of fields in the agriculture industry, the following jobs will maximize your degree's potential.
Forest Ecosystem Manager 
Conservation scientists, or ecosystem managers, strategize the management, preservation, and sustainable use of natural resources. This position requires employees to supervise conservation workers, forest growth, or usage. This career is perfect for people looking to help create and implement policies that are beneficial to the environment as well as humans.
As of Jun 13, 2021, the average annual pay for the forestry management jobs category in the United States is $51,412 a year.
Agricultural Sales 
Agricultural sales representatives market and sell goods, such as animals, garden equipment, seeds, feed, or pesticides to farmers and other agricultural workers. Sales representatives may need to demonstrate assorted commercial or agricultural equipment and accessories as well as have a comprehensive knowledge of many different products. You will work closely with clients to anticipate their needs and promptly fill orders.
As of Jun 10, 2021, the average annual pay for an agricultural sales representative in the United States is $57,972 a year.
Grain Merchandiser 
Grain merchandisers, also called purchasing agents or buyers, purchase grain to process further or to resell. Employees typically work in an office environment where they monitor previous sales records and inventory levels. They negotiate to get the most cost-effective suppliers and watch for any global supply and demand changes. The priority of a grain merchandiser is to purchase grains at the lowest possible price until it is an ideal time to sell.
As of Jun 13, 2021, the average annual pay for a grain merchandiser in the United States is $63,000 a year. 
Agricultural Economist
Agriculture Economics is the business part of the ag industry. Workers in this position have to monitor food production and make policies to maximize productivity and profit. Work consists of management of crops, land, livestock, irrigation techniques, soil content, etc. Graduates also will observe equipment, imports and exports, weather cycles, prices, and new forms of production. There will be expectations to apply problem-solving techniques and business concepts to manage farms and resources while also monitoring trends and predictions and the reason for such changes to improvise strategies to react to market demand.
As of Jun 13, 2021, the average annual pay for an agricultural economist in the United States is $68,902 a year.
As you can see, a position in the agriculture industry extends beyond traditional jobs that you may think of when looking for a job. You might also investigate a career as a horticulturist making $36,965 a year, an agricultural and food science technician with $41,970 annually, or an agricultural loan officer with a salary of $49,531 yearly.
Top graduates report that the ease of finding a job and the ability to choose to live practically anywhere in the country makes a degree in agriculture a valuable college path.
 All salary data is courtesy of ziprecruiter.com