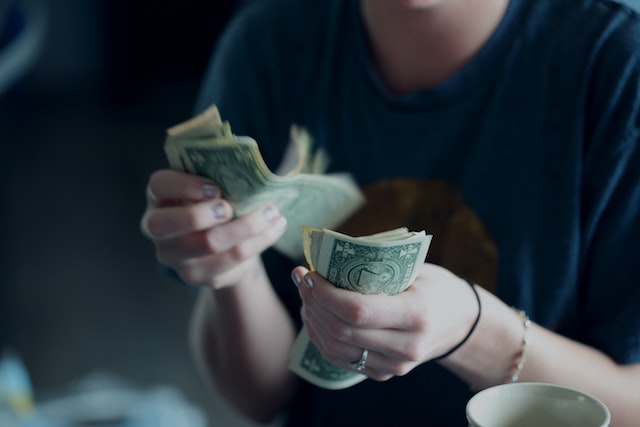 How can you make quick cash? Lots of people take on side jobs to cushion their income. But there's a way to make that extra money without the extra hassle. 
You might have heard somebody say "one man's trash is another man's treasure." Well when it comes to making money, this concept actually comes in handy.
Instead of taking on an extra job, why not sell items you don't use anymore? There's a lot of money to be made in the items that you think of as junk. Here's how you can make quick cash by reselling locally. 
Things Worth Selling…
When it comes to selling, you simply need to know where and what to look for!
Selling children's toys is an easy way to make quick cash while decluttering your home of unused items! No matter what year they were purchased, toys never lose their value. If anything, the older they are, the greater their value can be.
With that being said, you can only really make a profit if you have toys in excellent or new condition. Unused toys that are still in their original box are even better! 
Where to sell: Some great online websites to list these items include Ebay, Facebook Marketplace, Craigslist, and Amazon.
Everyone has bought an item of clothing they wore only once. It sits in your closet taking up space until you forget about it completely. 
Another great way to make quick cash is by selling these unused clothing items in your closet. You can make a profit on anything from your fanciest purse to an everyday t-shirt.
Make sure you're thorough when you're describing your clothes in the listing. You want to give potential buyers a detailed description of the quality, fit, and size. Doing this will bring you the most success in your sales. 
Where to sell: There are several websites that specialize in selling clothes! These include Poshmark, Etsy, and Mercari. 
Have a group of old phones sitting in a cabinet? Why not make a few extra bucks and sell them?
Old phones will have greater value the greater condition they're in. If you have an old smartphone without any cracks or scratches on the screen, it will be worth even more. 
Where to sell: There is a site created to help people sell old phones for the greatest price possible. Save The Student is a website that will walk you through several steps in finding the best company to resell your phone with.
If you're someone who has a college degree, chances are you have a pile of old textbooks sitting in a box at home. If you're wanting to declutter your home, getting rid of those books could be a great first step.
Used textbooks in mint condition can be sold for close to the same price you bought it at. Depending on how many you have, you can easily make a few hundred bucks off of them!
Where to sell: Some textbook-specific websites you can list yours at include AbeBooks, BookByte, and BooksRun. You can also sell your textbooks on Amazon and Ebay as well!
Would you believe the things you throw away in your recycling bin can be sold for money? Local recycling plants and centers will pay for people's old cartons, bottles, and cardboard!
The amount of money you can earn varies depending on what the recycling centers are looking for. Either way, making a trip to drop off your recycled goods once a month to make quick cash is worth it.
You're able to make money while helping the environment all at the same time. 
Where to sell: Find your local recycling center website, and create a collection bin to bring to them. Another option is the global foundation TerraCycle you can contact and they will do the work for you.