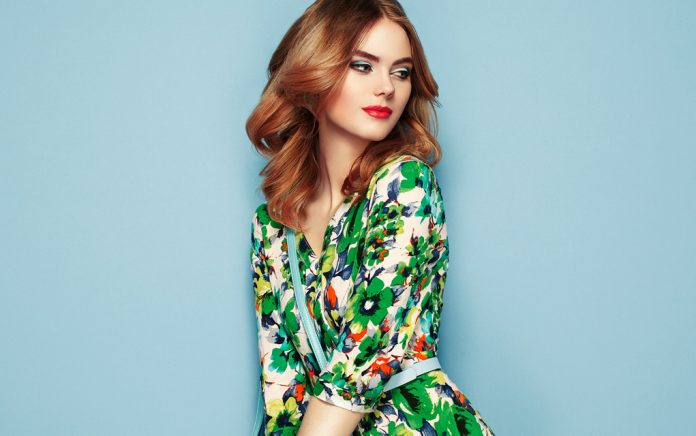 The world of fashion is fun, multifaceted, and highly creative. From the runways of Milan to America's most popular magazines, it's always front and center influencing our decisions and shaping our culture. As a fashionista (or a fashionisto), you have a unique ability to influence trends and fashions if you take the right educational path. These four haute and stylish degrees are a great place to start.
Quick Read:
You can get paid to discuss, study, or create fashion if you complete the right degree program. Rather than head to a local college, you can study online and complete in-demand degree programs like fashion design, marketing, business, and journalism from your home. Check below — we've got helpful details about how online degrees can help fashionistas like you succeed in fun, lucrative professions.
Find Your Place in the Fashion World With One of These 4 Degree Options.
Fashion Design
Do you dream of seeing your original clothing designs on models, celebrities, athletes, or everyday folk? In this case, you might enjoy a career as a fashion designer. Fashion designers unleash their creativity on sketch pads or digital design programs, and then present their creations to marketers and manufacturers. You may also attend fashion shows and pre-show fittings to make sure your designs hang properly and flatter wearers.
You can develop your skills in an online fashion design program, but expect some fieldwork as well through internships or job shadowing. Be prepared to work some nights and weekends, as the fashion world does not always run on a 9-to-5 weekday schedule.
Fashion design is fun, but it's also a lucrative profession if you work hard and apply with the right company. You might also decide to work as a self-employed fashion designer. According to the Bureau of Labor Statistics, the mean annual wage for fashion designers is $78,870, which ends up being around $38 per hour if you work full time.
Marketing
If your passion for fashion doesn't include drafting original designs or working directly with models, consider an online marketing degree. Some colleges have specific programs for fashion marketing, while others offer general marketing degrees via two-year or four-year programs. If you complete a general marketing degree, you can always gain direct experience in your field by working as an intern for a fashion manufacturer or designer.
As a fashion marketer, you may work directly with manufacturers or manage a sales and marketing team. Job duties vary based on the type of fashion marketing you pursue, but a typical workday might entail some — or all — of these tasks:
Meeting with designers
Studying fashion trends
Creating data about fashion trends
Developing plans to market new styles to manufacturers
Launching advertising campaigns for clothing or accessories
You may have additional responsibilities depending on your position. Expect to be well-paid in this field — the median salary for a marketing manager is nearly $130,000 per year.
Business
A business degree is a safe choice if you know you want to work in the fashion field but don't have a clear direction in mind. In an online business degree program, you may learn everything from basic accounting methods to trusted marketing techniques. You can seek an entry level position as a secretary or sales representative, or you can apply for business management positions in the fashion field.
Consider taking some fashion-specific courses when you pursue a business degree, even if your major doesn't require it. This shows potential employers that you have an interest in fashion, and it also lets you learn some fashion essentials before you enter the field.
Journalism
Do you often find yourself typing detailed updates about fashion trends when you update your social media sites? If you are a natural storyteller who loves expressing thoughts and opinions, you may enjoy working as a fashion journalist or blogger. These positions require a strong grasp of grammar, plus an engaging and unique communication style. Depending on your gig, you may telecommute from home, work in an office, or blog live updates from fashion shows.
Do you also enjoy expressing yourself verbally? Consider a minor in communications, or take some video editing courses. This makes you more attractive to potential employers, as you can assist them in multiple areas throughout your workday.
Perusing fashion magazines and scouring department store racks won't pad your wallet, but a career in the fashion field will. Turn your love for fashion into a successful career when you complete one of the respected degree programs above.