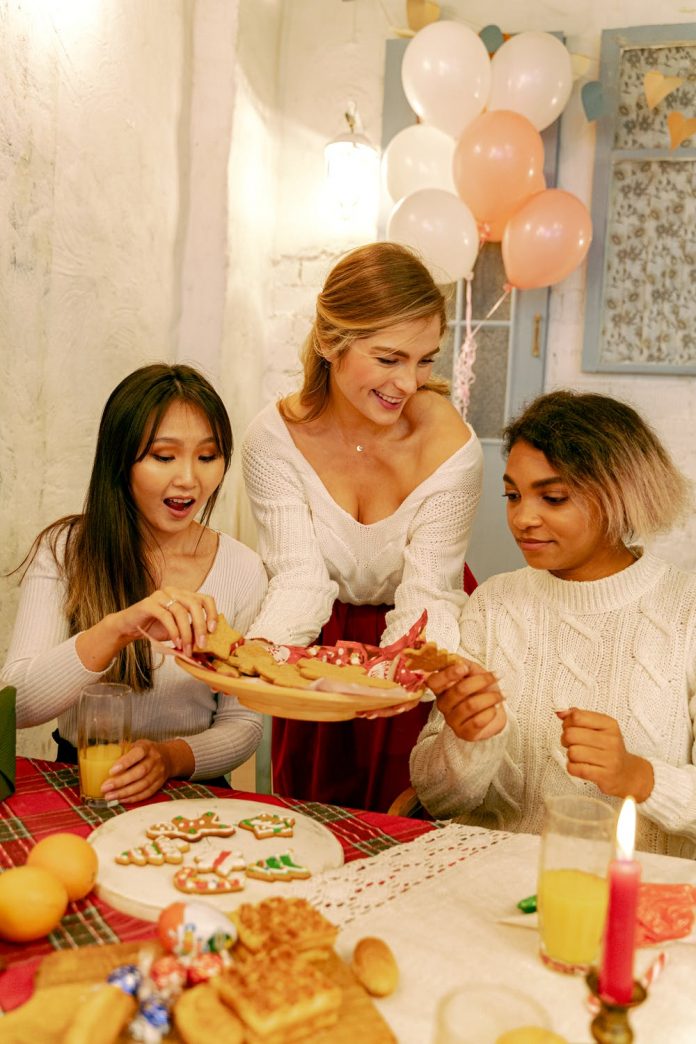 You invited a group of people over to hang out or you have decided to host a party but now what?
Location and Time
Make sure the people you invited have a location and time. If you are hosting a party, you can choose a Friday night or weekend. If you are hosting a game night or book club, or other group activity, you can do a weeknight.
Plan what you will serve
If you are having people over to your home or apartment, you should provide a couple of drink options such as water or lemonade. If this is an adult party you may need alcohol for, then pick two options that can suit the general guests coming.  
Another rule of having people over is the time you have them. If someone is coming at the dinner hour, you will want to provide a meal. This can be pizza, barbeque, salads, and more. If you don't want to cook these items, you can order them from a local store. Make sure to order enough if you are having a large party and order early. 
If you are having people over at an hour that isn't considered a food hour, such as lunch or dinner, you will still want to provide some food and drink. It can be light food such as appetizers, but it would be polite of you to still provide this. Another option is to provide the main course and ask your guests to bring their favorite appetizer or dessert. If you are having a birthday party, you should provide food, drink, and dessert for your guests.
Plan the activity
You do not have to go overboard on providing exciting activities. However, you may want to get a few board games or card games out. Or maybe you are having everyone over to watch a sporting event. If it's a party in someone's honor, ask that person what they want to do during the party. Knowing the season and weather here will change what you can do as well.
Order Food
Order food, activities, drinks, plates, utensils, decorations, and any other items you may need. You will want to order these items way in advance and get them early, so you aren't rushing around last minute. Consider anyone's allergies or food sensitivities.
Don't go overboard.
Set yourself a budget, make an outline of what you need, and stick with it. It's not about the party; it's about getting together with people.
Check out the weather
If you plan to do anything outside your home, check the weather to make sure you are able to continue with your plans
RSVP
As you get closer, ask everyone you have invited if they are coming so you can get a headcount. Make sure you solidify the times at this point.
Clean your house and prep it
You will be cleaning after as well, but you will feel better if you spend a day cleaning and preparing your house to have people in it. 
Have trash cans ready with bags inside of them

Have extra toilet paper available, room spray, plunger, cleaner, and extra hand soap and hand towels

Remove any breakable items and place them somewhere safe

Vacuum and pick up

Place a shoe rug outside your door and inside when you walk in

Make sure you have enough seating and proper seating for your activities

Pick up other rooms in case anyone ventures to another room in your home

Set-up food and drink areas

Have kitchen towels, soap, dish soap, paper towels, and any items you may need in the kitchen

Make sure you have all the serving ware you need, such as plates, napkins, cups, and utensils.
Have fun
Enjoy this task of hosting a party and enjoy spending time with everyone.