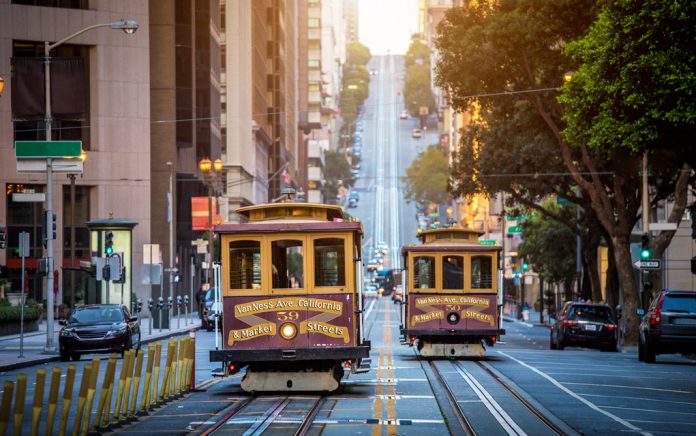 We spend a significant amount of time on this site talking about job growth, industry performance, and how to get educated. What we don't drill down to as often is where the most jobs are found and in which areas of the United States it's easiest to find employment. Exploring job markets near you, or even choosing a high-performance job market to move to after you finish your degree, is an essential part of choosing the right degree or career. These five incredible cities hold special benefits for jobseekers just like you.
Quick Read:
Identifying the best places to find a job is just as important as identifying which degree will best serve you in the future. Chandler, San Francisco, Plano, Portland, and South Burlington all make this year's best-of list, either because they showcase remarkable job growth or because they're desirable places to work. Continue through the list to learn what makes them such solid destinations for new graduates.
Find Your Career and Settle Down in One of These Five Incredible Cities.
Chandler, Arizona
Arizona is hot this year, and Chandler ranks as the top city in the country in terms of socioeconomic rank, job market growth, and additional desired factors like transportation, services, and general satisfaction. Chandler also rates significantly higher than other cities in terms of opportunities for growth, ability to change careers or diversify, and monthly median salary – meaning you'll make more, grow more, and still enjoy that beautiful Arizona weather.
San Francisco, California
Despite the city's reputation for expensive living – the italics are needed, trust us – San Francisco still ranked third on WalletHub's list of the best cities to find work this year. Driving forces behind the rank included high starting salaries, significant opportunities for growth, and the presence of highly innovative industries. WalletHub also placed the sunny city second in terms of job market growth in the US.
Plano, Texas
Love Texas, or living there already? You'll be pleased to know that Texas also ranks highly as one of 2018's best performing job markets. Surprisingly, it's Plano, not Dallas or Houston, showing the fastest job growth and new business creation, meaning those of you living in a major city may want to shift residences. The smaller city ranks 16th for best socioeconomic standing in the country and sixth for overall job growth.
Portland, Oregon
Fancy yourself a hipster, or maybe just a youthful 30-something with a love for all things organic, avocado, and StarBucks? Portland, Oregon, the Millennial capital of America, also demonstrated high job growth in early 2018. An unemployment rate of just 4.1 percent, better than the national average, means you're almost certain to find a job, well-educated or not. But Portland also boasts one of the best environments for go-getters and educated entrepreneurs, meaning it's a great place to launch a new business or get employed with a bright new startup.
South Burlington, Vermont
South Burlington rated just 38th in the country for job rank – a far cry from Arizona's multiple best-performing cities. But it also boasts something even the best cities can't match: the lowest unemployment rating in the country (just 2 percent). If you're looking to move somewhere and find work now, evolving into better work later on, it just might be your best possible new home.
All across America, shifting industries are creating new job opportunities. If you're a young student, or even just chronically underemployed, moving to a new location may afford you more opportunities for work. Advancements in technology are also making it possible to start studying for a degree in a new field from virtually anywhere, meaning you don't need to wait to gain skills. Explore your options for home study today and get started on the path to a rewarding career right now.