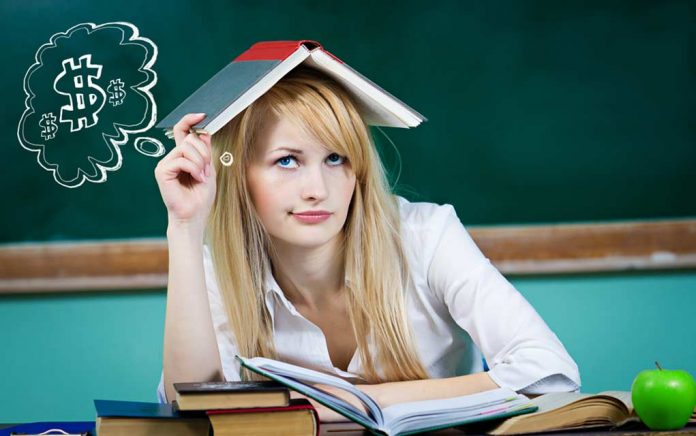 According to NerdWallet, the average college graduate owes $29,200 in student debt. The value of a good education is undeniable, but many people end up setting their finances back by tens of thousands of dollars to get it. Who wants to start off their life swimming in student loans?
Fortunately, a debt-free degree is possible, but it may take some extra diligence and knowledge on your part. If you want to escape the clutches of student loans as you enter college, here are a few options that can help.
Apply for Scholarships
It's not just a waste of time. You might be surprised to find out how many different scholarships are out there, and there's something for pretty much everyone. The more you apply for, the greater chance you have of securing extra funds for your education. Each scholarship you receive is less money you'll have to take out in loans, and every cent matters.
Compare Financial Aid Packages
Many schools offer financial aid packages to help you make it through each academic year, and some are better than others. If you apply to multiple schools, you can see what kinds of scholarships, grants and other financial aid opportunities they offer. Some may provide enough aid to significantly reduce your tuition costs, which lowers your chances of accumulating debt.
Consider Online College
For many students, getting the full college experience means leaving home, living on their own, meeting new people and making memories. All these are important, but if you're trying to save money, online college may be a better choice. You won't have to worry about the costs of room and board, which can more than double your college bill. While you'll still have to cover tuition costs and textbook expenses, you'll likely find the overall price of online learning much more manageable.
Check Out "No-Loan Colleges"
If you're a low-income student, you may have the chance to apply for no-loan financial aid. Some colleges will offer assistance packages that are revised to cover the amount of money normally taken out in student loans. More colleges have adopted "no-loan" alternatives in the last several years, so these may be worth looking into if you want to avoid debt.
Start With Community College
If you dream of going to a 4-year school but want to minimize debt, we recommend starting out with community college and transferring later. Two-year schools can be much more affordable than their counterparts and may even allow you to take care of core and degree prerequisite courses before you take the next step in your education.
Graduating without debt may not be easy, but there are opportunities available if you know where to look. You deserve a high-quality education that will help you chase your goals. Use these tips and find out if you can reduce, or even eliminate, your student debt.
~Here's to Your Success!
Copyright 2019, HigherEducating.com