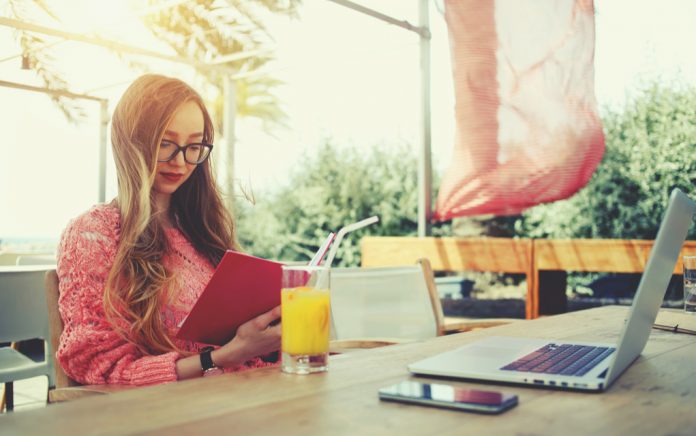 Between studying, work and extra-curricular events, it can be hard to fit in a tasty and healthy meal. Especially breakfast. The good news is there are plenty of inexpensive choices available that are also simple and easy. Check out some of these yummy, no-fuss options that are perfect for students living on the go.
Dorm Room Smoothies
Smoothies are a great way to meal-prep for the week and have a delicious, nutrient-packed start to each day. And you can add a variety of foods to make them super delicious. Some healthy ingredients to have on your list include:
Low-fat milk or almond milk.
Yogurt.
Spinach and greens.
Bananas, strawberries, blueberries or other fruits of your choice.
Peanut butter or peanut butter powder.
Cruciferous veggies like cabbage and broccoli.
Nuts and seeds.
Spices like nutmeg and cinnamon.
Tweak flavors until you find a favorite. Keep costs minimal by buying frozen fruits and other ingredients on sale. Watch sales ads at health food stores to get organic add-ins and vitamin powders for a good buy. Make smoothies ahead of time and store in on-the-go containers of your choice like shaker bottles or blender cups.
Dress up Tasty Toast
Many students reach for toast in the morning for a quick and easy breakfast. It's not that appetizing when it's dry, but it's a fast filler. If you adore toast, why not amp it up for a nutritious start to the morning? Here are some delish ideas to try on yours tomorrow morning:
Tahini and honey.
Apple butter.
Almond butter and banana sprinkled with cinnamon.
Organic sugar-free preserves.
Fresh fruit.
Avocado.
Roasted peppers in olive oil and topped with feta.
Goat cheese and cut strawberries.
Add one of these combos to your plain toast to turn a blah breakfast into a delectable, tasty creation.
Microwave Breakfasts
There are countless packaged meals you can have when time is slipping away from your morning. One option for busy students is to heat up some tasty and wholesome goodies in the microwave. Jimmy Dean has a few fast breakfast options. You can also make your own egg spinach and cheese quiches ahead of time, freeze and reheat on a busy morning.
Breakfast Roll-Ups
Need something fast? Look for some of those leftovers from yesterday's breakfast. Maybe you have some cooked turkey sausage or part of a veggie omelet. Instead of throwing it out, make it into a morning meal. Grab a tortilla, sprinkle some cheese, add salsa or other ingredients and microwave. Once it's heated, place your breakfast burrito in a foil wrap for easy eating as you make your way to campus.
Whether you choose one of these options for breakfast or combine a few, having the ingredients on hand makes everything simple to make. Stock up on your favorite staples and plan ahead by doing meal-prep. This saves time and allows you to grab and go while focusing on bringing your A-game to the classroom.
~Here's to Your Success!
Copyright 2020, HigherEducating.com