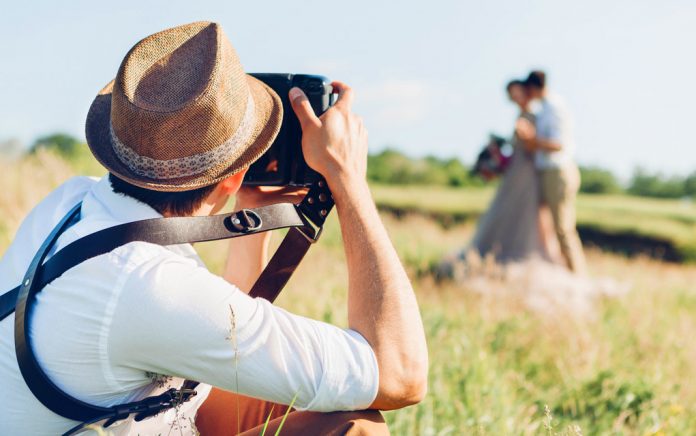 There's really nothing like the sublime feeling of sitting down and using your own two hands to create something beautiful. Creative types thrive on situations where they can flex their imagination and creativity every single day; if this sounds like you, an artistic career is your best path forward. Explore your future with these five inspirational jobs.
Quick Read:
Want to work in a career where you can be creative? You have options. Becoming a 3D Animator, a Wedding Photographer, a Website Designer, a Sculptor, a Painter, or one of these other seven incredible careers can help you live comfortably while doing something you love.
Use Your Imagination to Generate Cash With These 5 Artistic Careers.
3D Animator
Love cartoons, video games, or all things anime? A career in 3D animation can help you take your love for the art form to the next level. BLS.gov predicts that Multimedia Artists and Animators will increase in demand in the coming years by nearly 8 percent with an average salary of $70,530 per year.
Wedding Photographer
Who doesn't love love? Weddings are the perfect time for taking pictures. As a wedding photographer, you'll help to immortalize those memories with the help of high-end cameras and photo editing programs. While BLS.gov predicts a decline in photographer employment, that's only because most photographers are going freelance. Start your own business to make the most of this career.
Website Designer
Having a website isn't just an option for organizations these days — it's a must. You can capitalize on that increased demand for website designers by becoming a designer yourself. Plan, organize, design, and augment client websites to help them perfect their web presence — or, start your own and go into digital marketing instead.
Sculptor
Love to work with your hands? Sculptors use mixed media, including clay, foam, wood, and stone, to etch out incredible works of art with 3-dimensional form. Most sculptors work for commission, but some may find employment with businesses, product manufacturers, or even fine art museums. Still others work with architects to help them blend structural construction demands with aesthetics.
Painter
Consider yourself the next Picasso? If you have even a little bit of talent with acrylics, watercolors, or oils, you can take your skills and make money from them with an online fine arts degree. Learn to create gorgeous landscapes, portraits, still lifes, or even street art and sell your art directly for thousands of dollars. Or, you could paint murals for businesses and organizations that inspire and encourage. Your salary hinges closely on your talent and your ability to carve out a niche for yourself.
Crafter
Art isn't always about painting or drawing — it can also be about creating things with your hands. Crafters create handmade objects from an endless list of medias and strategies, producing timeless treasures with heartfelt feeling. This is a great option for people who love to make jewelry, crochet, knit, and sew, but it also encompasses woodworking and metalworking.
Comic Book Illustrator
Have a deep love for comics? Despite the infiltration of digital media, comic book illustrators are still in demand. This is a very talent-driven career. You need to be adept with drawing, inking, and writing, too — a little bit of wit doesn't hurt, either. As a comic book illustrator, you may work for a print media outlet, a business, a newspaper, or even your own online website. These 40 illustrators all achieved fame and success from publishing their comics online.
Interior Designer
Interior designers enhance and create beautiful indoor spaces, usually for individuals or businesses. They use form, function, aesthetics, and ambiance to find solutions to specific needs from clients. This field is a little bit slower in growth than other careers, but there's plenty of opportunity out there, especially if you create your own agency or go freelance. An average salary of over $50,000 makes for a compelling reason to consider this option.
If you're hesitating about moving forward with an art degree, you should know that the stereotype of the starving artist doesn't have to be your reality. Education can help you hone your skills and identify opportunities to sell your services. You can start learning your arts degree right now from home, selling what you create to help fund your education.