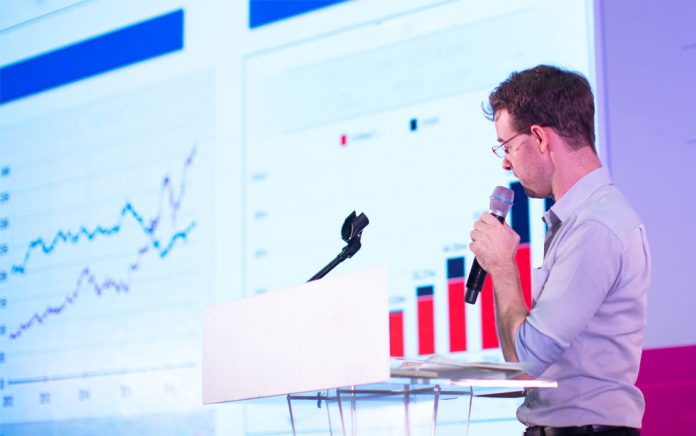 In terms of education, the Master's of Business Administration (MBA) is incredibly flexible. It prepares you to work in a wide variety of fields and positions, while also giving you the power to run your own business, if you have an entrepreneurial spirit. Even if you aren't particularly interested in running your own show, you still have options, including these three high-paying careers.
Quick Read:
The decision to continue on after your undergraduate studies or go back to school later and earn your Master's of Business Administration (MBA) can feel stressful, but it's nearly always wise. Having an MBA gives you the opportunity to work in a wide variety of sectors, including finance, marketing, and technology. See three ways to use your MBA to excel in this short post.
Considering an MBA? Here are Three Incredible Ways to Use Your Degree.
While you can certainly land a great job with a bachelor's degree in business, many students find that obtaining a master's in business administration allows them to pursue career paths across a much wider variety of business sectors. It doesn't matter if you're working your way through college for the first time or looking for a change in your career, you'll find your MBA to be incredibly valuable.
Financial Advisor
If your past focus has been on finance, you'll have the sales, communication, and analytical skills to become a financial advisor. People on this path have the opportunity to help individuals plan for the future as they work to save money, build their overall wealth, and plan for the future — whether that involves saving for college or building a retirement fund.
While many financial advisors start out at salaries of approximately $55,000 per year, most positions are commission-based. More experienced advisors can end up earning well over $100,000 per year.
Chief Technology Officer
Americans with an interest and background in information technology may find a shift into the position of chief technology officer (CTO) to be the perfect fit. In this position, you'll manage a team, conduct research, and develop project specifically tailored to your company's needs.
CTO positions are growing by leaps and bounds as companies take on new technology. That's one of the reasons why CTOs, as a sector, are seeing considerable growth. Talented individuals who take on this role can expect to earn a median salary of $154,000 per year.
Marketing Analyst or Marketing Director
While it's true you don't necessarily need a MBA to advance in marketing, having an advanced degree can really help — especially if you are considering a move into a higher paying position. Marketing research analysts, marketing managers, business development managers, and marketing directors all benefit from the advanced education and perspective.
The average marketer earns approximately $60,000 per year. However, a marketer with a MBA and a specialized role can earn anywhere from $100,000 to $130,000 or more per year.
No matter what your goals, the time you spend in business school will give you more opportunities in the career path of your choice. Be clear on your long-term career goals, put your past and current experiences to good use, and be prepared for an adventure in whatever immersive program you choose. Want to get started on your journey right now? Consider studying online and launch your career without needing to attend university in person.