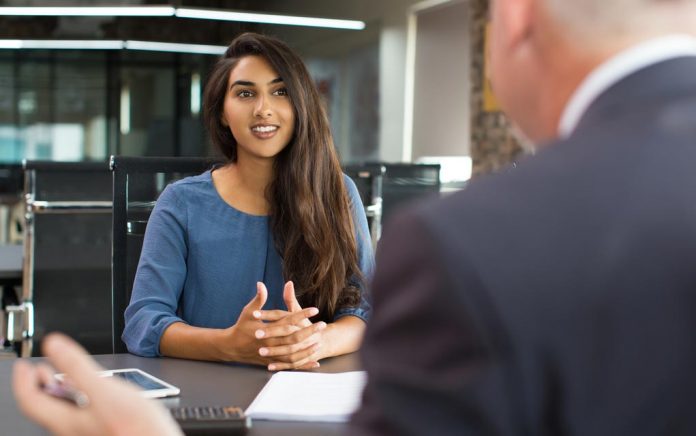 Are you worried you won't find a job because you have no experience, but then wonder how you're supposed to get experience without a job? It's a common fear for people who are new to the job market. But don't worry, there are more high paying entry-level jobs than you think.
Quick Read:
While it's true that many companies require more than just a high school diploma, plenty offer high-paying jobs to those with no previous experience. Car dealerships, banks, and airlines are just a few companies willing to provide on-the-job training to smart, eager, and hard working people. Keep reading to learn more.
Looking for a New Start? Keep Reading to Learn About High-Paying Entry-Level Jobs
Home Loan Officer
Median Annual Salary: $77,900 per year
The economy is booming and so are home sales. If you're extremely driven and sales-minded, working as a loan officer could be a rewarding path. It's perfect for anyone who is numbers oriented and exudes high attention to detail. Once you have a few years under your belt, promotion to a broker position is highly likely, and that's where you earn even more.
Automotive Sales Consultant
Median Annual Salary: $48,000 per year
This is the perfect position for anyone looking to get a start in the automotive industry. If you are enthusiastic, money-motivated, and competitive, this may be a great fit. Being a "people person" is also a huge plus as your entire day revolves around working with customers. Once you've proven yourself in sales, the sky's the limit as Finance and Sales Manager are just a few rungs up on the ladder. A flexible schedule and generous commission bonuses are additional perks. You may even land a demo car as your new ride.
Insurance Sales Agent
Median Annual Salary: $49,700 per year
If you're a motivated service-driven person, insurance sales might just be your ticket. Because it's an occupation with many advancement opportunities and unlimited earning potential, the possibilities are endless. Most positions are commission-based, so the harder you work, the more you make. It's also a necessary commodity. Whether it's car, home, or life insurance, everyone needs it, so it's a stable and growing field.
Private Investigator
Median Annual Salary: $50,700 per year
If you have a natural curiosity about things and like to work alone, being a P.I. could be right up your alley. It can be a rigorous job, but if you're ok with odd hours and late nights, it can be exciting work. Why do you think Hollywood has made so much money making movies and television shows about the profession? Think Magnum P.I. and Sherlock Holmes. The Bureau of Labor Statistics also predicts that due to the need to protect confidential information, private investigator jobs are on the rise, growing at a rate of 11% – faster than the average for all other occupations.
Aviation Mechanic
Median Annual Salary: $61,200 per year
People who are mechanically inclined, good problem solvers, and skilled with their hands will find this job rewarding. A passion for airplanes is also a huge plus. The airline industry is constantly looking for individuals who are technical and eager to learn. And because it's an industry in high demand of motivated workers, airlines are willing to provide all training in FAA aircraft maintenance. This position is also great for anyone interested in a future in aeronautics.
If you're just starting out with only a high school education and no job experience, don't be discouraged. Companies all over the country are looking for smart individuals, who are eager to learn and willing to put in the time to acquire a skilled profession. With a little persistence and hard work, your future endeavor is just a few steps away.
~Here's to Your Success.