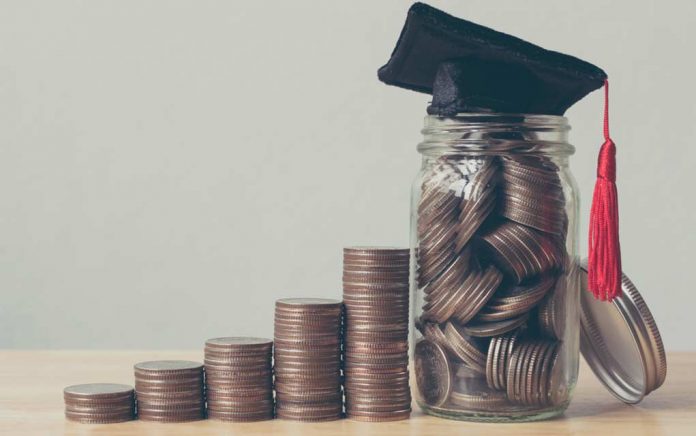 Ah, the life of a busy student. Study, school, sleep, repeat. You know it because you live it. Funds always seem to run low, and after meals, gas and personal expenses, there's nothing to spare. And you're over being jealous that your friends get an iced caramel macchiato each morning while you sip on tap water.
You need to find a side gig to make some moolah. But what's out there? Try online. We've consolidated some of the best online jobs to date. Let's get to it.
Peer Mentoring/Tutoring
There are always opportunities to make some extra cash on campus with peer mentoring and tutoring, but you can also do it remotely from your dorm room. Sites like Chegg Tutors or Tutors.com are great places to start.
Apply and get accepted and then simply create a profile, highlight your skills and wait for the right student to come along. If you're multilingual, you can find students looking for voice and language lessons. Maybe you're a whizz in calculus, English or another subject? You can make good money helping others.
Writing Resumes
Upcoming grads have one thing in common, they need to find an apprenticeship or job ASAP. This is where your excellent writing and organizational skills come in. If you can put together a stellar resume for yourself, you can do it for other students and get paid for your time. Sites like ResumeEdge hire resume writers. Sell your services online or to other students on campus. Word of mouth can travel fast.
Sell Items on a Marketplace
Have unwanted items you need to sell? Create a listing on your local marketplace at Craigslist or join Poshmark to turn your trash into someone else's new treasure. You set the price. Some buyers will even come to your door and pick up the items.
Get Paid for Your Skills
Maybe you don't have a ton of on-the-job experience, but you have the skillset. Sites like Fiverr or Upwork are good places to find gigs that you know how to do and you can make a decent amount of change. Some of the most popular jobs on these sites include:
Freelance writing and editing.
Graphic design and logo creation.
Website building, design and coding.
Personal Assistant/customer service.
If your studies have brought you some experience, pitch your skills and create a portfolio. You can take on small jobs or larger projects. The more top-tier work you turn in, the higher your clout will become and the more money you'll make.
You're almost on the home stretch, and you'll be graduating before you know it. Earning some extra money from the comfort of your own space can help you get by and make college life a little more bearable. If you have the time to put into it, the rewards will be plenty.
~Here's to Your Success!
Copyright 2020, HigherEducating.com