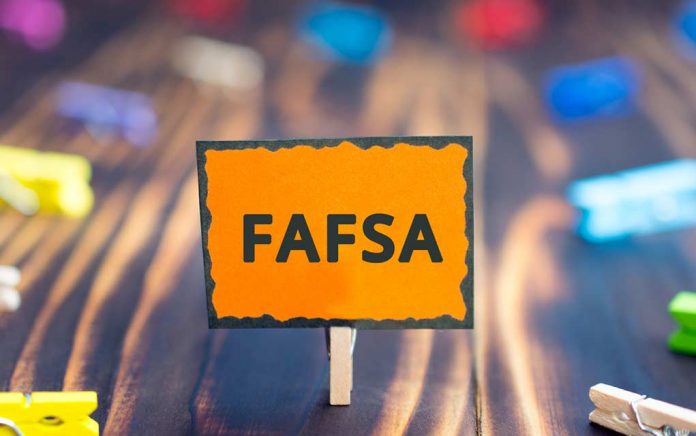 The deadline for your college application may be months away, but how are you going to pay for it? And how will you survive while you're there? If you're anticipating filling out the Free Application for Federal Student Aid, or FAFSA, we have something important to tell you.
The closing date for 2020's FAFSA applications is technically not until June 2020. But that doesn't mean you should kick back, relax, and just do it later. In fact, you should get it done as fast as you possibly can.
Want to know why?
Early Applicants Are First in Line for Aid
The time is now to fill out your application. There are two ways to do it. You, as a student, can apply, or if you're a dependent, your parents will need to fill it out and answer some financial questions. Either way, the earlier you start the application, the sooner you'll may be eligible for aid.
According to the U.S. Department of Education, some schools and certain states like to fill their financial aid requests right away. When it runs out, you lose out on extra cash to pay for tuition.
Your College Can Process Your Application Faster
Holding off because you still don't know what college you'll attend? This shouldn't be a reason to wait. In fact, when you fill out the FAFSA application, you can choose up to ten schools that you may wish to attend.
Once you get approved, and the FAFSA has been processed, the schools of your choice will send you an aid offer or award letter. This is often a preliminary number as student loans and scholarships will come into play with final award totals.
You Need an FSA ID
This is something you can take care of right now if you haven't already. It's important to have an FSA ID ready ahead of applying. It can take up to three days to get your FSA ID. This can hold up your application if you're not prepared. Your FSA ID will be the universal sign-in when you want to access the student aid website.
The Application Website Can Be Glitchy
Sitting down to start your FAFSA isn't a 5-minute ordeal. It can take hours. Also, if you wait until the deadline, which is June 30, 2020, you may be faced with a lagging, overworked system due to an influx of other applicants being online at the same time. And don't Leave your FAFSA application incomplete. It won't get processed until all information and data is entered correctly.
More Information May be Requested
Taking the time to start your application now can help prevent a major hold up in the approval process. Part of the calculation of aid is a cross-checking system that looks closely at:
Household income.
Dependents.
Current and previous tax year information.
Expected family contribution.
Cost of tuition.
Enrollment status.
If anything comes up as a concern or mistake, the account will be flagged. From there, FAFSA will reach out for more information. This can take weeks from the time the forms are filled out until they are processed and approved.
The goal is to get your student aid report (SAR) quickly so you can plan your future. Fall may be a busy time for every college student, but you should take the time now to apply for student aid. Every dollar can make your college tuition more affordable and your future brighter.
~Here's to Your Success
Copyright 2019, HigherEducating.com