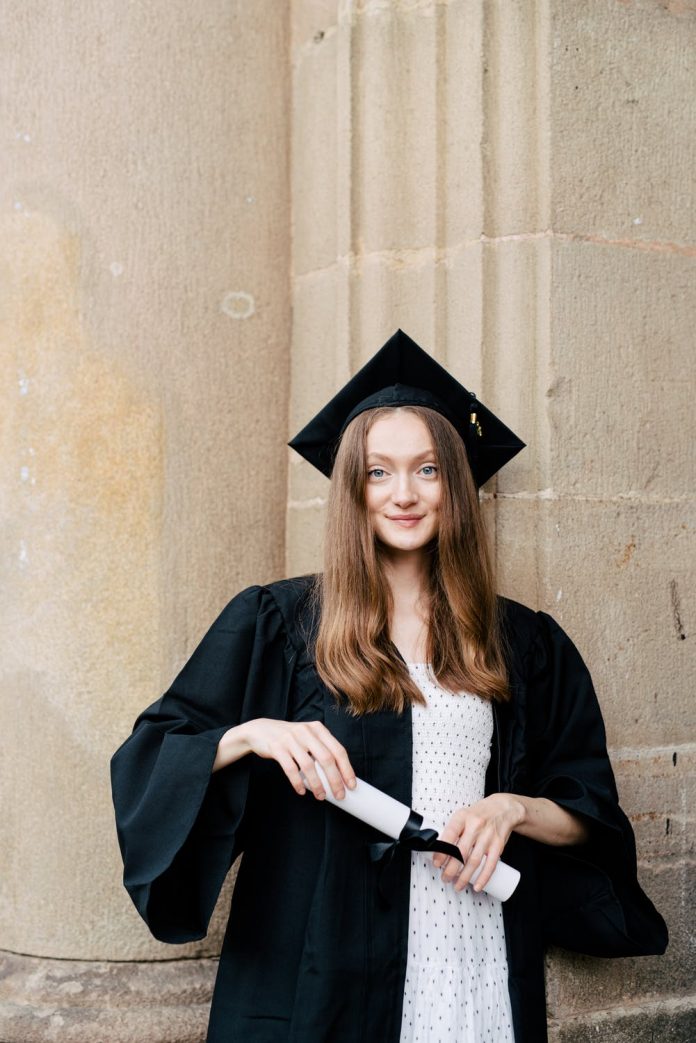 Having an English degree is an excellent choice for your future for many reasons. First, English degrees will never be subject to trends in the marketplace the way many other college degrees or specialties are. The skills obtained with an English degree are transferable across industries and aren't limiting in a job search.
The ability to read, review, and create comprehensive information from an item is crucial in all industries. Someone that can correctly explain a subject, write a professional speech, or edit information is a person not one product or career could be without. Many companies need an English major in this job marketplace, whether technology, medical, or financial.
Here are some growing job fields to get into with an English Degree
Teaching in K-12 classrooms
As an English Major, teaching in the classroom to children ages 6-18 within a school system will always be a top choice. However, with the ability to teach over the internet you can also teach via online services. This means you could work for an online school, even interacting with students around the world.
Another choice would be to travel abroad and teach English in other countries to School-age children. If you find you enjoy teaching, you can also offer private tutoring, whether that is after school hours, online, or as a career within itself. This field is growing with the number of opportunities that have arisen in the educational field.
Public Relations Manager or Specialist
With imperative English skills, your English Major will be well valued as a public relations manager. From writing press releases to editing client social media or client interviews, an English Major excels in this field. If you are good at communication and working with clients, your English Major will only enhance what a public relations specialist needs to do. This career has expanded with the need for personalized client management of all types of people.
News reporter
Scriptwriting for podcasts, web series, video games, or film/television will be a breeze as an English Major. The ability to be concise but get essential points across is something an English Major does on a daily basis when in school. This field has opened up with the number of baby boomers retiring and leaving the newsrooms. News has also expanded past traditional media sources.
Freelance Writer
This career is not only expanding in the market, but it's incredibly versatile. The more you work, the more you will be paid. It can also vary depending on what industry you work in. For example, you could self-publish articles and be paid for the print or online material. You can write for personal or corporate websites, offer your skills for essay writing, write scripts for podcasts, video games, write for television, or be a technical Writer for companies. You can even create the content and manage it for online web portals.  
Editor
This field salary can range based on where you end up. For example, you may become an editor of a high-profile magazine managing all the content that writers have created for print. On the other hand, you may be the editor of an online media source. Companies need editors in all parts of the media industry, both in traditional and digital media.
Proposal/grant writing for companies or nonprofit organizations
Writing a grant is a skill that many people ask about but do not have. This can be done on the side or as a full-time career. For example, you can have a salary position for a non-profit or write grants for individuals. You can also be a proposal writer who is the paper or digital version of why a company proposes its next move. As an English Major, this career fits right into your training.
Writer & Author
You may desire to write your own books or get commissioned to write the content for someone else. Even with digital reading, authors continually create new books. If you have a. Topic that was important to you, you may find great joy and a good income writing your own book.
Paralegal or Lawyer
Paralegals review and organize client files, conduct factual and legal research, prepare documents for legal transactions, draft pleadings and discovery notices, interview clients and witnesses, and assist at closings and trials. Each of these tasks requires the most professional English skills. You need to draft your documents perfectly, and you want clients to be able to explain their needs on paper for the court or the lawyer. Since paralegals must avoid practicing law you can also get further school and become a lawyer. An English major is a top major for applying to law school and practicing law.
Announcer / Interpreter & Translator
You can provide scripts for announcers in all types of sporting events or professional events. For example, imagine writing the script for the President of the United States. You can also interpret and translate for others if needed. This career is often skipped over but can offer an English major variety while using their skills.
If you are interested in furthering your degree as an English Major you can get a master of fine arts (MFA) degree. This is great for those interested in creative writing. The next choice may be a Ph. D program. They are valuable if you want to become an English professor. There is also a Master of Arts in English education, which is valuable for those interested in becoming high school teachers.
There are many different growing job avenues when you have an English Degree. Finding what fits your personality, work desired, and field of expertise may determine where you use your English Degree.