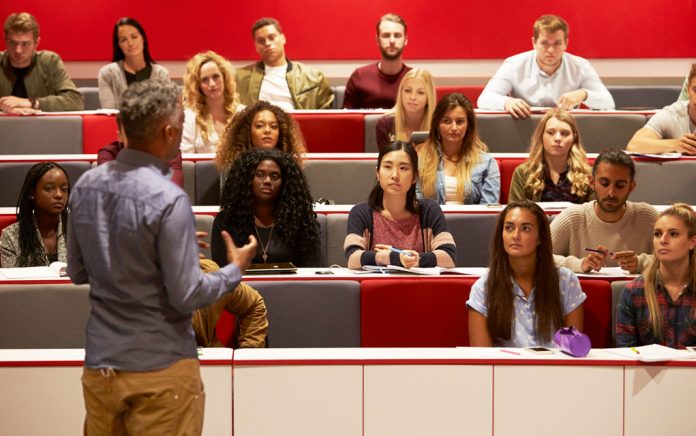 Do you enjoy learning in a classroom, or would you rather avoid it altogether? The classroom setting isn't for everyone; if you agree, you probably found your previous years of education a challenge. But, what you have learned along the way is valuable, and could help you get college credits without sitting through a class.
Quick Read:
You can earn college credits right now from the comfort of your own home, or test out of certain classes for credit and gain as rich an education as any other university student. With CLEP exams, online learning, and competency-based programs, you can cut through the red tape of learning without worrying about sitting through redundant material. Read the full article below.
Find Out How YOU Can Avoid College Classes While Earning College Credits Below.
Test Out of Classes with CLEP Exams
If you're booksmart, or just have plenty of determination, you might be able to test out of classes altogether and still receive credits. CLEP (College-Level Examination Program) exams allow college students to test out of introductory-level classes if they can demonstrate their skill. There are 33 separate exams, ranging in topic from social sciences and calculus to American literature.
While exact rules vary college to college, some institutions will offer credit if you pass an exam. This means you may be able to earn your degree earlier than if you took a semester-long class. Check with your college or one where you're considering applying to find out if you can take any of these exams for credit.
Online Courses
Online college programs exist for dozens of fields, including computer science, business, psychology, languages and just about everything else under the sun. Moreover, you can take them at virtually any level, earning your Associate's, Bachelor's, Master's, or Doctorate degrees right from home.
It is important to choose accredited schools when you can; these are generally more respected than non-accredited schools and may even allow credit transfers. Well-known accredited schools have a variety of options available for supporting students, and function very much like a university with the exception of classroom studies. The application process should be virtually identical, so as long as you're comfortable using a computer, there should be no extra stress when you apply.
Competency-based Learning
While brick and mortar schools are still popular for some, people who don't enjoy sitting through classes to brush up on existing knowledge will appreciate the benefits of competency-based programs.
Competency-based programs are those that are designed for adults who have a solid foundation, but need the classes that pertain to a specific field. Their programs allow you to demonstrate your knowledge so you don't end up in classes you really don't need, but which are required for the degree. That means you may be able to take the final exam before you ever crack a book. If you can't pass the final right off the bat, then you often get another chance, or might benefit from doing the class work.
By taking online classes, you also have an element of control over your learning environment that you wouldn't have in a physical classroom. You can limit distractions on your own terms, play music, grab a snack, or walk away if you need a break. Online classes also take away the pressure of being in a room full of students if you aren't a naturally social person, or if you have anxieties about interaction.
With technology by your side, you can earn all the credits you need for a degree without ever leaving home. CLEP exams and competency-based programs are valid options for getting ahead that can save you both money and time, especially compared to brick and mortar schools. If you don't have the time or the energy to put into classroom learning right now, you can still get a worthwhile education. All it takes is a desire to learn.