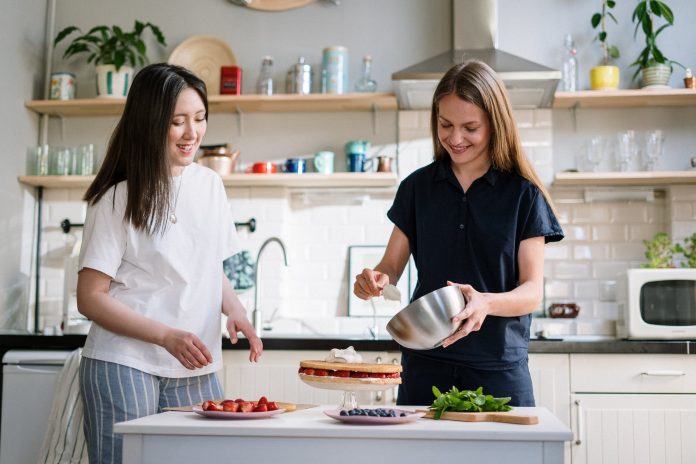 Tough day? We all have them. Do you want to wash it all away and then crawl into bed and sleep for a week? Or does your go-to method for de-stressing involve a mindless binge-watch on your favorite streaming service? 
Either way, the last thing you may want to do after a long day is come home and figure out what you're going to cook for dinner. Still, you're hungry, and the food isn't going to make itself. Here are four comfort recipes for those long, exhausting days.
1. Five-Ingredient Pumpkin Alfredo
This recipe is great for anyone who loves pumpkin spice season! All you need is fettuccine (or whatever pasta you have on hand), 2 tablespoons of butter, minced garlic, 1 cup of canned pumpkin, 2.5 cups of heavy whipping cream, and half a cup of grated parmesan cheese. 
Cook the pasta, and then saute the garlic. In the same pan as the garlic, add the pumpkin and heavy cream. Simmer, and then add cheese. Combine with the pasta, and you've got a super simple pumpkin alfredo. 
2. Six-Can Chicken Tortilla Soup
Try this simple soup when you've had a tough day. Use one can each of chunk chicken, chicken broth, corn, black beans, and diced tomatoes with chili peppers. That's it. Combine and cook. Add tortilla on top if you like! 
3. Mac and Cheese
Mmm… homemade mac and cheese. No comfort food list would be complete without it! Try it baked and even add toppings for a twist on an old favorite. You can toss in tuna to create tuna mac. Bacon also makes a great topping. You can even top with breadcrumbs or Ritz crackers for a little added crunch and flavor. 
4. Stuffed Sweet Potato
Who knew there were so many ways to stuff a sweet potato? You can top it with veggies, fruit, nuts, or anything else you like. It's easy to make, healthy, and extra comforting!
Try adding blueberries and pecans, drizzling with honey, and adding a dash of cinnamon. Yum! For a Mediterranean twist, add olives, feta cheese, and sundried tomatoes. Want a Thanksgiving feel? Toss in turkey and stuffing with a few cranberries. The sky's the limit on what you can do with a sweet potato.
Need more ideas? For these and other tasty recipes, you'll want to check out this video for comfort food you can make at home in your sweatpants.