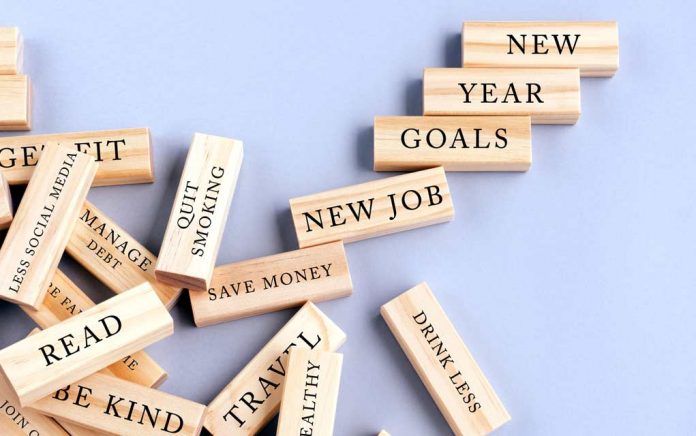 The New Year is right around the corner. That means parties, resolutions (we don't usually keep), and dreams of change. Unfortunately, only around 10 percent of people stick to their New Year's resolutions, but what if we told you self-improvement doesn't have to be a challenge? Use this 2019 self-improvement checklist as your guide.
Quick Read:
Tired of making New Year's resolutions you never keep? Feeling worn out and ready for a change in your life? Our self-improvement checklist can help YOU start living a more fulfilling life in 2019. New Year's Eve is just around the corner; why not get started? Dive in and get the info you need now.
Create the Change You Wish to See in Your Life in 2019!
Decide on your vision for your life. What changes are most important to you? Spend at least a weekend in a quiet space, focused on self-reflection. Make a list of the things you hope to accomplish in 2019 and beyond.
Everyone talks about having a "why," and the concept isn't as silly as it sometimes sounds. Having a good reason for wanting to achieve your goals is a huge motivating factor. Otherwise, your goals are simply items to check off a list and can easily be put aside on a whim.
Stop complaining about your life. Negative self-talk creates a pretty blah life. Positive self-talk helps us get things done. Ask a close friend to be the angel on your shoulder who gently reminds you to quit whining when you shift too much towards the negative.
Learn to make time for yourself, away from work and other people. Build time into your schedule for reading, walking, napping, or whatever it is that makes you feel happy and energized.
Read daily, whether it's been your habit in the past or not. Fiction is great, but motivational and self-help books will fuel your brain with knowledge and serve as a source of inspiration.
Exercise more. We don't mean to make a New Year's resolution to hit the gym daily and give up after the first two weeks. Work your way into exercising for 30 minutes a day at least three times a week. Add more after you feel good about your new routine.
Start using to-do lists. It doesn't matter if you keep them in a notebook or in a formal planner. Lists will keep you focused and help you stay on track so you don't miss any important tasks.
Identify a bad habit and ditch it. It doesn't matter how big or small the habit is. Still smoking? Put special emphasis on quitting. Are you chronically late for every meeting or event you need to attend? Set alarms and find ways to become more punctual. Work on one habit at a time.
Become an active listener. Practice staying present and really hearing what others are staying to you instead of thinking about what you'll add to the conversation next. Building better communication skills will lead to stronger relationships.
Improve your spending habits. Do you really need a latte from that fancy coffee shop every single day? You could be spending well over $1,000 per year on coffee. Apply the 50-30-20 rule to your life. Fifty percent of your income goes to daily living, 30 percent is for whatever you'd like, and 20 percent has to go into savings or investment funds.
Learn to say "no" more. You don't have to spend all of your free time pleasing other people and you don't owe them explanations for why you can't do things, either. Don't want to go to a party? Politely decline the invitation. Already feel over-extended for the week? Tell your friend aren't free to help them move. It's OK to say no. You can't do everything.
It's never too late to build new, healthier habits. Check some of these items off your list and you may just find 2019 is one of your happiest years yet!