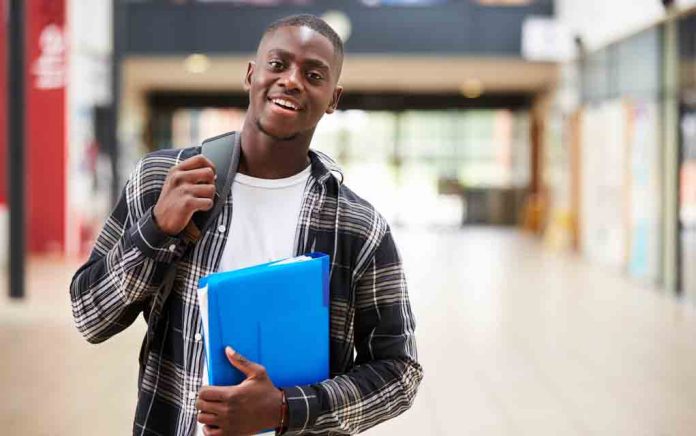 (HigherEducating.com) – College can be an exciting and empowering time for new students. But thanks to high tuition rates, meal costs, supply costs and other everyday expenses, it can also be a financially trying one.
Over the course of your college education, you might have to find a few creative ways to work around financial restrictions and save money. Here are a few tips that can help you take better control of your funds right from the get-go.
Set a Budget
Before you can save money, you need to know how much you can safely spend. That's why setting a careful budget is the first step toward improving your finances. This way, you'll understand your limits and be less likely to make unnecessary purchases.
Find Student Discounts
A huge variety of well-known organizations (and some that are not so well known) provide extra discounts and benefits to college students. As long as you have a student ID, you may be able to get better deals on everything from membership subscriptions and school supplies to fast food and apparel.
Take Advantage of Meal Plans
Going out to eat can drain your bank account fast, so it's probably better to leave that kind of spending for special occasions. Most college meal plans are included in your bill, so check out what's available at your school and see what will best fit into your budget.
Apply for Scholarships
It's easy to underestimate the power of scholarships since only so many people receive them every year. But there are numerous options for people of all backgrounds, age groups and fields of interest, and you can count on at least a few to fit your description and skill set. Every scholarship opportunity is a chance for free money — so apply, apply, apply.
Buy Used Textbooks
Buying new textbooks from the college store is overrated. The books you need for classes can run you into the ground by hundreds or even thousands of dollars if you buy them new. By ordering pre-owned copies from online textbook dealers, you may end up paying just a fraction for the same user experience.
Go to Free Events on Campus
Campuses often offer free movie showings, club activities, exhibits and more that can help you squeeze in a regular dose of fun social interaction without having to spend money. Some of these activities might even provide free food, so it's a win-win!
Be Thrifty
If you have to shop for food, clothes or other necessities at school, actively seek out deals and discounts in your area. Buy fruit when it's on sale. Look for professional attire in thrift stores. There are plenty of opportunities to save.
Use On-Campus Printing
If you've already had some college experience, you probably know classes require you to spend a lot of time printing. Luckily, many universities add a certain number of printing pages to the tuition bill, so you don't have to buy your own printer and paper.
Walk Instead of Drive
Depending on your circumstances or which school you attend, you might need a vehicle to get around. Walking or using public transportation can save loads on gas and other car expenses if you have the ability to do so. Plus, it's better for the environment!
These are just a few of the many ways you can cut down on your financial responsibilities in college. Higher education is a pricey undertaking for so many people, meaning that every dollar counts. A little bit of discipline and creativity can go a long way in helping you get your degree.
~Here's to Your Success!
Copyright 2020, HigherEducating.com