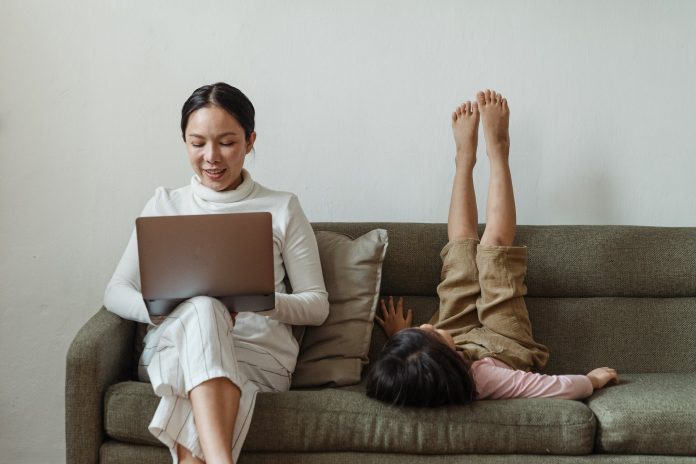 Going to school when you have a family is courageous and a wise move for your family and future. The thought of it may also bring feelings of apprehension and intimidation because you have a family that you have to meet every day's needs. Your mind races thinking about all of the scheduling, how the daily chores will get done, how you will manage a full-time school schedule, what will you do for child care,  and how you will keep your head above water. You can do it with some organization, dedication, and trust in yourself.
Start with Crafty Scheduling
There are many options to keep yourself organized and on track through the day, month, and year. Having a digital calendar that syncs to your phone and computer will provide comfort. Many different calendar applications provide the ability to get alerts. You can also invite others to see your schedule.
Child Care
The first option would be to talk with family and friends about helping during the hours you have class. You may also need assistance for studying hours during the week. Arranging a consistent schedule will benefit not only you but those family or friends that are providing help.
If family/friends are not an option, a second choice would be to look for an in-home nanny that fits your child-rearing desires and financial requirements. The third option would be to check into local child-care facilities that offer the type of care you are looking for during the week.
Managing your daily life with school
Whether you are working alongside going to school or managing a family full-time, there are home chores that you may put aside while you are furthering your education. Schedule into your week a certain day to do home chores, so it becomes an appointment.
Providing meals for your family
Make a weekly meal list, order the groceries once a week to pick up or have delivered, and find meals that are easy and fast to prepare and serve.
If you find a schedule that works for your family and yourself, you will find going to school when you have a family is uncomplicated. There will be moments of struggle but if you work hard your family will admire you for your tenacity. Your children will see a strong role model that could handle so many different adult requirements, and you will be grateful you took this challenge. It's only a short piece of your life that will bring you great benefits in the future.