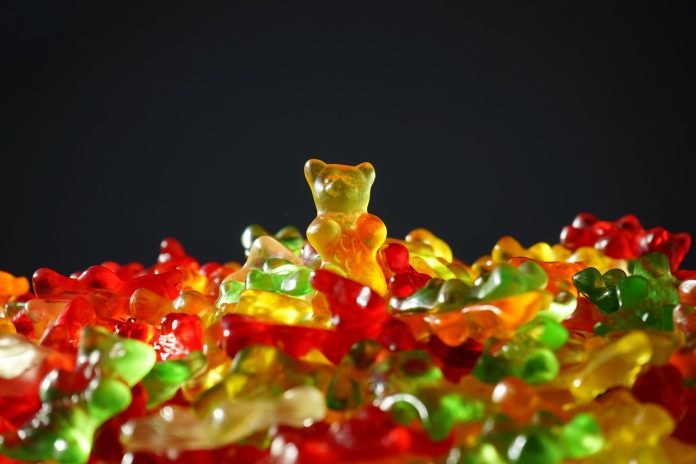 Different parts of the world crave different tastes and textures. From chocolate to chewy candy, the tastes can vary, making our world so unique. Here is a top 10 list of countries with popular candy and chocolate around the world that can you can purchase as unique gifts.
Pineapple Lumps of New Zealand
In New Zealand, a favorite candy is called Pascall Pineapple Lumps. As the name suggests, this candy chew is made of pineapple covered in chocolate coating. It's a favorite among kids and adults and comes in a convenient bag for eating.
Ovomaltine and Toblerone of Switzerland
Ovomaltine chocolate bars are a favorite of Swiss. They are crisp, sweet, and have that malted Ovaltine taste. It is the most popular candy bar in Switzerland.
The prism packaging is hard to miss on the Toblerone chocolate bar made with honey and almond nougat. When you open up the soft yellow triangle package, you are greeted with triangle peaks to break off and eat. This candy has become famous around the world since it was created in 1908. It comes from Switzerland, but you can purchase it in almost any country.
Haribo of Germany
The "HAIR-EE-BOW" brand is also an internationally recognized brand that began in 1920. Hans Riegel started the company in a small backyard laundry kitchen with a sack of sugar, a marble block, a copper kettle, and a roller. The company has manufacturing facilities around the world but came to the United States in 2015. The most popular candy of the brand in Germany is the gummy bears.
Kinder Eggs of Italy
Michele Ferrero and William Salice created Kinder Eggs chocolate eggs.  IT was originally created because they thought the tradition of an egg filled with a toy, which is usually an Easter tradition in Italy, would be a great chocolate treat worldwide. They were correct. Kinder Surprise is most popular in Germany, Russia, and the United Kingdom. In the United States, a different version is sold since the rules of food cannot have non-nutritive substances inside of a food. So instead, a slightly different version is sold with the toy on the side.
Rice Candy and Kit Kats of Japan
Botan Rice Candy is not only popular in Japan but in the United States as well. The candy has a jelly-like consistency that is chewy and tastes citrusy. The chewy part is wrapped in rice paper, and the whole candy melts in your mouth. The candy contains a price or sticker in the box and is popular among children. 
Japan has its own market of Kit Kats. Many aren't sold or produced in the United States. The most popular of Kit Kats is the green tea Kit Kat. They also make strawberry and mango Kit Kats. There is cheesecake, apple cinnamon, salted lemon, and more. You can try these Kit Kats by ordering online or picking them up at a specialty store.
Nestle Aero Peppermint bar and Wine Gummies of the United Kingdom
The Nestle Aero Peppermint bar was created in 1970 and became very popular in the United Kingdom. The bubble textured chocolate and mint center melts in your mouth due to the air bubbles and creamy milk chocolate.
Wine gummies do not include any actual wine, but it is a popular British candy. They taste slightly like wine, are chewy, and come in strawberry, orange, and black currant.
Cadbury of Australia
The oldest chocolate bar created in the 1900s in Australia is the Cadbury Cherry Ripe. When a person says Cadbury, they know the chocolate will be amazing. The Cherry Ripe is made with ripe, juicy cherries and coconut all covered in dark chocolate. It is still the most popular and has extended its popularity to other countries.
Chupa Chups of Spain
The little lollipops with the daisy design on top is a very popular candy since introduced in 1950 and is sold in over 150 countries. The lollipop is easy to eat and fun to look at. Today, the best-selling flavors are strawberry, cola, mint, lemon, and orange. Chupa Chups can pretty much be purchased anywhere, including online.
Red Vines of the United States
In the 1950s, red vines were created and quickly became popular among kids and moviegoers. They are licorice that is fun to eat and can be used as a straw when the end is bitten off. Many families buy these for the nostalgia of having them. You can purchase this licorice in large tubs or small packages.
Brigadeiro of Brazil 
In 1945 and 1950 Air Marshal Eduardo Gomes, or Brigadeiro, was a candidate for president of the Republic. This is when the traditional sweet "brigadeiro" appeared, nicknamed in his honor. It was difficult to find sugar and milk for desserts at that time, so condensed milk and chocolate were combined and rolled into a ball with chocolate sprinkles or coconut on the outside. This dessert is now served at parties and is a popular dessert to make in your own home for parties.