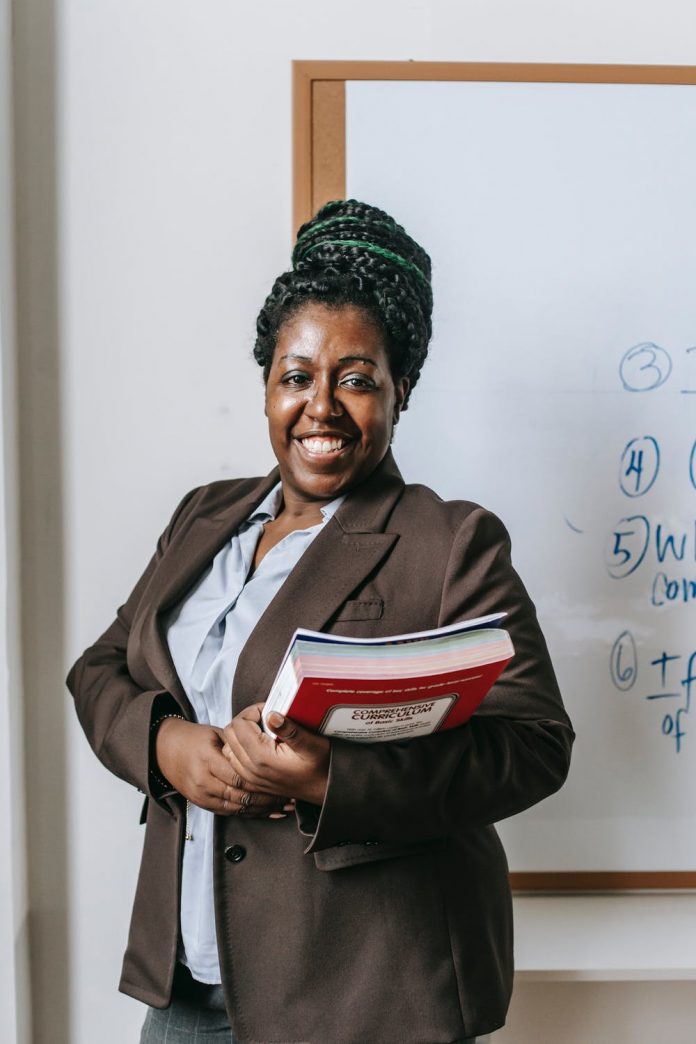 If you have a degree in education, you may not realize that there are many other ways to put it to use besides traditional classroom teaching. Many of the fastest-growing jobs today require the skills that highlight the best qualities in educators. Teamwork, resource management, and communication skills are just a few of the many skills that modern teachers can use in these alternative jobs.
School Administration
Administrative roles are a great way to put your teaching degree to work. Job titles include vice-principal, principal, and school superintendent. These jobs entail a supervisory role instead of working directly with children in the classroom. Superintendents and principals oversee one school or many schools within a district. They are in charge of working with staff to provide a positive, productive, and safe learning environment for students. Most school administration jobs require a master's degree or higher but can offer great financial and social opportunities. A school principal's salary is significantly higher than a teacher's, offering a median annual wage of $95,310. The job outlook is very good for the next 10 years, with an expected job growth rate of 8% through 2026. You can find school administrator jobs in both the public and private school system, but educational support service providers and local government offices also are hiring.
Writing, Podcasting, Or Blogging
Writing is a great career or side job for former teachers and even currently employed teachers. Freelance writing jobs allow work to be done at the teacher's leisure and when it is most convenient. Scheduling flexibility is also a perk to bloggers who create content for digital outlets and physical print publications. Many websites need writers to create content for their websites and typically pay per project instead of a set salary. Podcasters create and share audio files with online audiences. These jobs do not require formal education, but degrees in journalism or creative writing will help the writer acquire the needed skills for the job.  Podcasts generate money through ad revenue, sponsorships, crowdfunding, donations, and other means. These types of jobs all can have vastly different salaries. Still, the average pay is around $23.00 per hour, and successful bloggers and podcasters may earn six figures annually through ad revenue and promotional opportunities. These types of jobs are expected to have an approximate growth rate of 8% over the next 10 years.
Life Coach
You might consider working as a life coach when you look up careers in the education field outside of the classroom. A life coach works to provide clients with a different outlook and tools to improve their careers, relationships, and everyday lives. You may work with executives in large companies, or you may focus on helping regular people make improvements to their normal behaviors. Some life coaches have a general or all-inclusive approach; however, many specialize in specific areas such as addiction and sobriety, dating and relationship, divorce, health, and fitness coaching, among many others. Generally, there is no specific training or education required to work as a life coach, but approachability, enthusiasm, and patience are vital traits also found in quality educators. Salaries for a life coach vary significantly based on clientele, experience, and the type of coaching they offer, but coaches in all fields make a salary of around $62,000 per year. Demand in your local area will differ, but the job outlook is positive for most life coaches.
Conclusion
As you can see, your teaching degree can open many doors for you, and we've barely scratched the surface of available jobs. Nowadays, there is no need to feel stuck inside a stuffy classroom teaching the same course year after year. Putting your education to use in a different field can be rewarding emotionally and financially. A good resource to help find your next career is as close as your local job counselor, which, surprisingly, is also another job that hires many people with degrees in education.