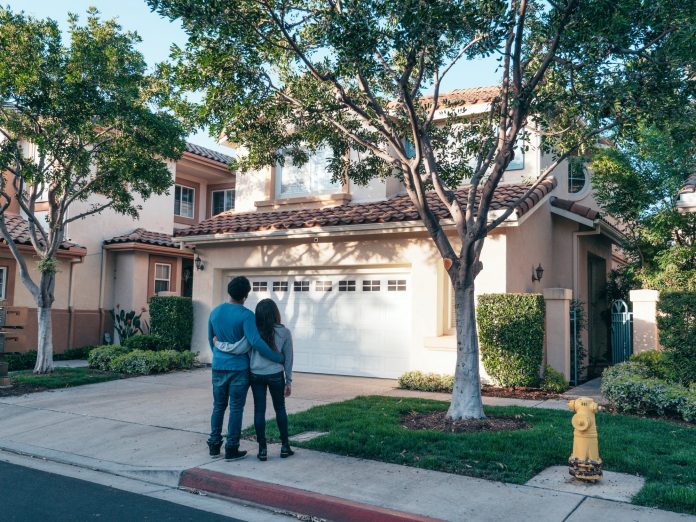 You bought your first home, you finished signing the paperwork, and handed you the keys. It feels so small for the purchase you just made. So you make your way over to the new house and don't know what to do first. When you walk in, your mind feels scattered, and you are not sure which task to begin first. Here are the necessary ways to keep yourself organized and prioritize what you need to do when you first buy your home.
Keep a list
Keep a notebook nearby and walk around your house. Write down anything you think about. It may be a large thought like, "wow, we need to knock down this wall soon," or a smaller idea, "need to cut the grass." No matter your first thoughts, write them down.
Walk through the home, upstairs, outside, around the yard, make sure to cover every piece of the new property. Look at every corner, every wall, every inch of your new home so you can investigate it and know it clearly. This is where you may find little cracks or little issues you will want to fix.
Must do before moving in
You just put money down on this home, and you are slightly feeling the weight of the bills to come. So prioritize a few items before you move in. It may feel better to wait on some items, but once you move in, put furniture down, and live in your home, it gets a lot harder to change a few items.
Clean –

Clean your home from top to bottom, dust, clean the floors, clean the walls, even hire someone to help you. Clean your blinds, windows, closets, and more. Hose off your back deck or your front porch. If there are appliances, clean them such as a fridge, dryer, bathroom, jacuzzi. You will be thankful you did this before you moved your stuff in. Also, make sure all of your appliances are working, windows are working, and water spouts. These items should have been checked with your home inspection, but it's good to check them when you first move in as well.

Clean air filters and vents, vacuum crevices, and do a deep clean on fridge coils. You will be thankful you cleaned these dusty items before you move in.
Locate the home's water shut-off valve

and get familiar with your electric box. Make sure all family members know where the water shut-off valve is and the electrical box.

Fix safety issues-

as soon as you can, make sure all safety hazards are fixed. If they are items that need a professional, contact that person right away.

Set-up your utilities

such as your water, electric, sewer, and waste. Write down the account numbers, and who to call so you have that information available. Write down the waste schedule.

Call to get an internet professional who can install your internet and cable TV.
Change locks and pins –

Go to the store and get all new locks and keys for your new home. Also, change all the pins on your keyless entries. After doing this, make sure your family members have access to the keys and pins and keep everything in the main area of the new home.

Send a family member to the store for all of your cleaning items, food for the day, a

fire extinguisher

or a few of them, and any other items on your list.
Home Improvements to do Before Moving In
It feels good to save up and do large improvement projects over time. Or maybe you want to live in the house first before you decide on what you want to tackle. However, there are items you need to make sure to get done before moving in to make it easier for you and your family.
Paint.

If you are hiring someone to paint, have them come in and paint when the house is empty. Paint will make the home feel fresh and new. Anything that needs to be painted should be done at this point, even doors and baseboards.

If you plan to refinish your floors, it may be a good time to do this. Once it is done protecting them from your items, you will be moving with protective sheets.

Carpet. N

ow is the time to recarpet, pull up carpet, or adjust carpet before you have your furniture in.

Add a fence to your yard, pool, or get it on the schedule to be done.
Other essentials
Measure the rooms for furniture

Purchase appliances and furniture

Buy yard and home tools such as mowers, weed eaters, vacuums
Items to accomplish once you start moving in or that first week of homeownership
Baby proof/ pet-proof

Set up mail forwarding 

Update your insurance

Update your driver's license

Update all online addresses

Give family and friends new address

Register kids at new school

Meet the neighbors

Figure out all your local items like doctors, stores, and veterinarians

If you have a sprinkler system, set it up and make sure it works and doesn't leak
Start unpacking
When you start bringing in boxes, unpack the essentials first and the mainly used rooms first. Throw the boxes out immediately. Don't be afraid to get rid of a few items at this point that you packed but don't need. As you live in your home, unpack the other rooms.
After your first weeks at your new home, look at your list and prioritize home improvements and renovations.
Have fun, try not to spend time organizing your home when it's nice out. Use those inside days to be inside organizing your home. Get out, enjoy your new neighborhood and new town.